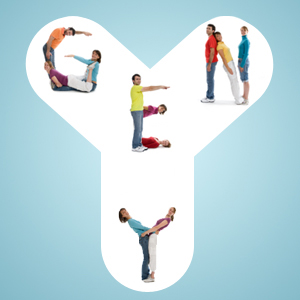 As far as Gen Y is concerned, it's not uncommon to see job hoppers – those who bounce from job to job seeking better pay, more experience, stock options, free gym membership, etc. Job hoppers typically don't stay at the same company for more than year or so before leaving for greener pastures with the driving force being their loyalty to their own interests instead of the company that hired them. Over time, piling job after job on a Gen Yer's resume may end up translating as red flags to hiring managers (consider yourselves warned). Still, despite a significantly higher number of job changes for Gen Y than what would traditionally be deemed "stable", the actual statistics of what's been going on with this generation's career development and search may surprise you…
All (or at Least Most of) The Cool Kids are Doing It
According to the most recent study made by the U.S. Department of Labor, the average American between the ages of 18 – 38 will have changed jobs at least 10 times… with most changes having occurred before the age of 27! Basically, everybody's doing it (so it has to be cool – right?) Now, as we see the economy improve and companies are hiring again, how are hiring managers going to react to Gen Y's tendency to job hop? Are they savvy to the state of affairs when it comes to this generation's seeming flights of fancy or will they be turned off by their lack of long term commitment?
Despite Career Paradigm Shift, Gen Y, There's Hope…
Louie Soriano, IT Manager for EA Games (Electronic Arts), says when it comes to hiring a new person on his team what he really wants is "an individual who can build their own destiny" (pretty poetic for a tech person). As far as Soriano is concerned, he labels himself "old school" when it comes to jobs, as he himself started his career at EA as a tester and has since grown into roles throughout the company over the span of several years. Even when subscribing to the "lifer" mentality for himself, Soriano remains a realist when it comes to people on his team.
"In the tech world, it just works a little differently," he says as he explains turnover, the gaming industry and what he finds most valuable when looking over a resume or during a face to face interview. As far as priorities go, Soriano would much rather hire someone who last worked at a company for a year but had shown high quantity of output and skills progression over someone who was at their previous company for six years whose skills remained stagnant or never developed.
If Time Span Isn't The Biggest Issue, What Is?
Trying to gauge whether or not making the commitment to hire someone full time is the right thing to do is a culmination of several factors: Soriano's group likes to immediately check out LinkedIn profiles of people they are about to interview or have recently met with (a common practice for several companies is using social media as a way to get a good personality feel about applicants). Work ethic is very important in addition to being able to describe either via resume or during an interview on how their time spent at the companies they have worked at provided the company added value or what they did to improve and make their mark. According to him, his top priority is to not hire the person who is "just showing up for a paycheck"…
OK Gen Y… So Where's the Loyalty? What Are You Really Looking For?
To help you determine what will make you happy in your career/or in the workplace, take the BlissFinder tool – a career happiness survey that will tell you what makes you happy at work. Knowing what makes you happy will help you make better career decisions. You'll know what to look for in your next job. You can also research company reviews to see if it's the right company for you.