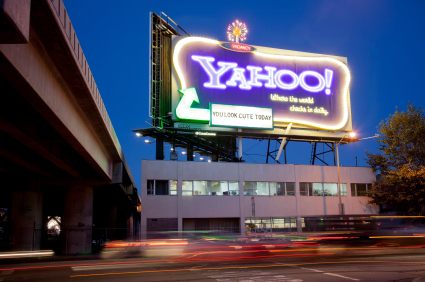 If you have been successful in the past, it's important to walk a fine line in order to recreate similar success at a new organization  There are a lot of variables that contributed to your success: the people you work with, your boss' direction, the company culture.
Be careful before overpromising results at your new company.
Take Google's former top advertising executive Henrique de Castro, who has made news recently after deciding to leave the Internet search powerhouse climb aboard the sinking ship of Yahoo.
While De Castro comes well-equipped with a stellar record of accomplishments, like creating the world's No. 1, multi-billion dollar digital business from scratch (no big deal!) — his mega $60 million dollar compensation package means the pressure is on to exceed colossal expectations.
It is now on his shoulders to boost the advertising revenue of a company that reportedly only yielded $2 billion through the first half of 2012 – for purposes of comparison, Google yielded $21 billion. If de Castro can really save Yahoo's lackluster advertising revenue, this massive paycheck is well-deserved!
But here's what he and any ambitious, successful professional need to remember in order to achieve success in a new organization:
1. Never Start Sentences With "At my old company…"
If you want to be known as a true game changer, the most important thing de Castro and other any ambitious professionals must remember is not to rely too heavily on past successes. Nothing will build more animosity among your new colleagues than constantly rehashing what you did well at your old company.
Your past success is what brought you this new opportunity. Now, it's up to you to derive the lessons you learned from your past experiences and apply them objectively to the brand new company and product at hand.
2. Take Control of Your New Employer's Expectations
As a job candidate, it's up to you to be clear about what you plan to do. All too often, when employers look at a potential candidate's resume, they think "wow, they've accomplished so much and they can do the same for me."
This sets you up for de Castro-like, astronomical expectations.
Instead, analyze objectively and offer new solutions! Realistically, of course, the path and goals to success differ at each company. It's up to you to create benchmarks and talk about realistic goals for the company with the resources available.
Emphasize your knowledge about the industry overall and point to what your new company is currently lacking. And then over-deliver.
Adapt to Your New Company
Some experts are saying that Yahoo's CEO Marissa Mayer's appointment of yet another Google executive may even alienate Yahooers. This could further dampen the company culture at Yahoo. As it is, Yahoo's company culture is in shambles after going through four CEOs in the last five years. Yahooers probably don't want to be known as Google copycats or Google 2.0.
No two company cultures are the same. As the new kid on the block, it's essential for you to look around and take note of the work style, values and overall environment of your new company. Break out of your old habits that resulted from your old company culture and open your mind to adopt a new work style. Does everyone love to overdress or is the vibe more casual? How about the communication style — is everyone instant message-friendly or is it old-school?