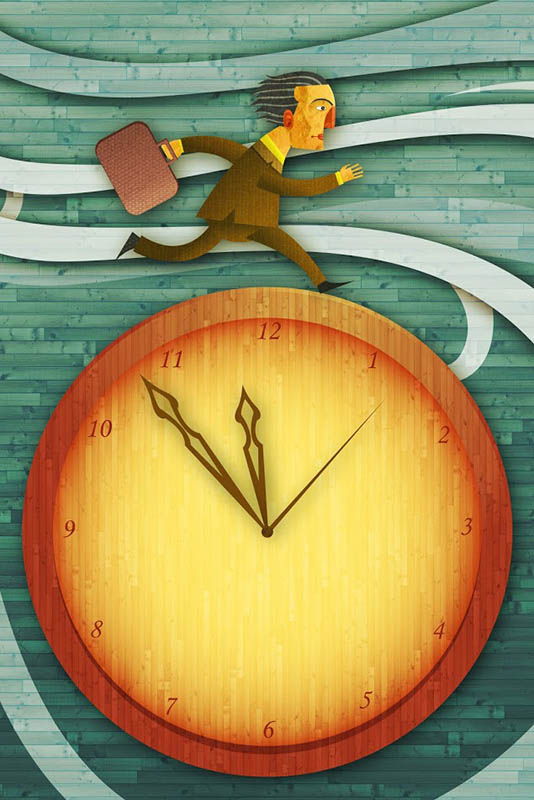 How would you feel if your working day was only six hours long? Happy at having more time to spend with your family or on leisure activities? Or stressed at the prospect of having less time in which to do the same amount of work?
There is no doubt that the working day has expanded in recent years. In a highly competitive jobs market, those of us lucky enough to be employed often put in long hours to impress the boss, or simply to ensure we're not replaced by someone with an even keener work ethic. Not to mention the fact that advances in technology make it hard to escape from the pressures of work even when we're not physically in the workplace.
As a result, the debate over what constitutes a healthy work-life balance has spiralled globally. After all, the eight-hour workday hasn't changed much since Henry Ford first implemented it a century ago, and for many of us it has actually increased.
So is it time to rethink how many hours we spend at work, and could this help restore our work-life balance? These are questions which Sweden has been trying to answer for the past two years.
A Swedish Experiment
In February 2015, at the Svartedalens home for the elderly in the Swedish city of Gothenburg, nurses took part in an experiment which reduced their eight-hour working day to six hours, with no loss of pay. In order to ensure that residents still received the same amount of care, the home employed additional members of staff.
This controlled trial of shorter hours, designed to assess the effects on such things as employees' quality of life, their health and stress levels, as well as the wider economic impact, has just come to an end. A report on the final results is expected in March, but preliminary studies of the trial's effects found considerable benefits.
The reduction in working hours led to a 10 percent reduction in sick leave, so the cost of hiring temporary cover staff was reduced. Workers were observed to be - and declared themselves to feel - much happier, more energetic and less stressed. This resulted in a better level of attention being paid to residents, with more time being spent on what the analysts classified as "social activity", such as art, games or nature walks, which can be of particular benefit to residents who suffer from dementia. And the elderly residents were positive about the calmer atmosphere which resulted from having a less-stressed staff.
Family life for those taking part in the trial also benefited. Lise-Lotte Pettersson, an assistant nurse at Svartedalens, declared: "I used to be exhausted all the time - I would come home from work and pass out on the sofa. But not now. I am much more alert; I have much more energy for my work, and also for family life."
Negative Impacts
Inevitably, the trial attracted some strong criticism from those who argued that the expense outweighed the benefits. The eventual cost to the city was about 12 million kroner ($1.3m), while the care home itself incurred a 22 percent increase in gross cost to cover the hiring of additional staff.
As a result, there are no plans to make the measure permanent or extend it to other facilities. To do this the city would require the help of the national government. However, Daniel Bernmar, the leader of the Left party group on Gothenburg city council, which pushed for the trial, denied reports that the experiment had ended in failure.
"It still remains to be seen whether the economic costs of reduced working hours outweigh the benefits. The costs of the trial for the public economy were actually half of what we thought they would be," he said.
Results of Previous Trials
The concept of a six-hour day is not new in Sweden. There were a number of trials in the public sector in the 1990s and early 2000s, including one in the northern town of Kiruna which lasted for 16 years, but was eventually abandoned due to a lack of reliable data by which to evaluate its success.
However, some companies have stuck with the idea. Over a decade ago,Toyotaintroduced shorter shifts for mechanics at their service center on the west coast. The policy sparked an immediate boost to productivity and to profits, and the company has continued with it ever since.
2015 saw the idea making a comeback on a wider scale. In September 2015, digital production company Background AB, located in Falun in central Sweden, followed Toyota's example by switching to six-hour workdays. They manage these by asking staff to keep away from social media in the office and to leave all personal emails or calls until the end of the day. The result, they say, has been a decline in staff turnover, more productivity and increased creativity.
Several start-ups in Stockholm are also testing the concept, as well as two hospital departments in Umea in the north of the country and a surgery unit at Sahlgrenska University Hospital in Gothenburg.
Why Sweden?
The OECD (Organization for Economic Co-operation and Development) rates Sweden as being one of the highest performing nations in the Better Life Index for working to improve the well-being of its citizens. For decades, the country's employers have emphasized the importance of maintaining a healthy work-life balance.
Nearly three-quarters of workers world-wide cite flexible working hours as being one of the main factors they look for in a potential job. So the outcome of the Swedish trials has inevitably had an impact on the debate in other countries, including theU.S., about different ways in which employers could attract new employees and improve staff retention, commitment and productivity.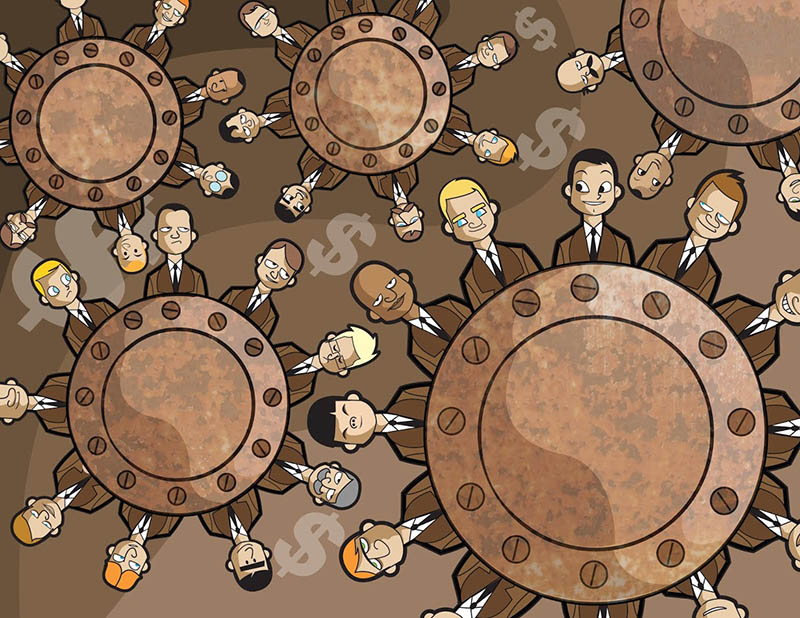 The Impact of the Six-hour Day
The main problem in judging the success or otherwise of the Swedish trials is that, whereas their economic impact can be determined through hard facts and figures, the effect on the well-being of employees is harder to evaluate. A reduction in sick leave would indicate that workers' health can benefit from working shorter hours, but abstract concepts relating to quality of life and individual welfare cannot be so easily documented.
It is inevitable that costs rise when employees put in fewer hours. The Svartedalens experiment came to an end because the costs (to the employers) were judged to have outweighed the benefits (to the employees). However, one of the main aims of the trial was to assess whether it would improve staff satisfaction, health and patient care, and the conclusion was that it successfully achieved these aims.
The policy could also be financially beneficial for many employees who have family commitments, even if they earned less as a result. For example, the culture of long working hours has led to an ever-increasing demand for childcare facilities, so a shorter working week would help parents reduce the high costs of full-time childcare.
The Longer Economic View
Other factors should also be taken into account. The care home employed more staff to cover the work hours lost through the six-hour day, and when companies employ more people, unemployment decreases. Therefore the costs in areas such as social security and unemployment benefit also decrease. And when the number of workers taking sick leave goes down, so too do costs for employers and for the health service. These savings would cover a considerable proportion of the expense of shorter working days.
Looking even further ahead, the long-term effects of an improved working environment and a healthier workforce could lead to a reduction in workers retiring ahead of time and claiming early retirement benefits. This would result in an even greater cost reduction for public finances.
However, considerations such as these would have to be balanced against the more immediate costs. Any state which implemented such a policy would have to redistribute resources on a truly grand scale before reduced working hours could become a reality.
Is it Time to Rethink our Work Culture?
The associate director of social policy at the New Economics Foundation, Anna Coote, says the main problem in introducing such a policy in theU.S. could lie with the American work culture. For a long time, this has revolved around the belief that the more one works, the more successful one will be - and vice versa. She believes that implementing such a radical change would require a dramatic mental and cultural shift in the way the workplace is perceived.
Contrary to popular opinion, higher productivity has been shown to correlate with lower working hours, which is a conclusion the Swedish trials also came to. Filimundus, an app developer based inStockholm, introduced the six-hour day last year.
"The eight-hour work day is not as effective as one would think," says their chief executive Linus Feldt. "To stay focused on a specific work task for eight hours is a huge challenge. In order to cope, we mix in (other) things and pauses to make the work day more endurable. At the same time, we are finding it hard to manage our private life outside of work."
Despite the end of the trial in Gothenburg, Daniel Bernmar still supports the principle of a shorter working day. "I personally believe in shorter working hours as a long-term solution," he says. "The richer we become, the more we need to take advantage of that wealth in other ways than through a newer car or higher consumption."
Linus Feldt agrees. "I believe that we value time more than money today," he says. "I am absolutely sure that more and more people would choose more free time before a high salary."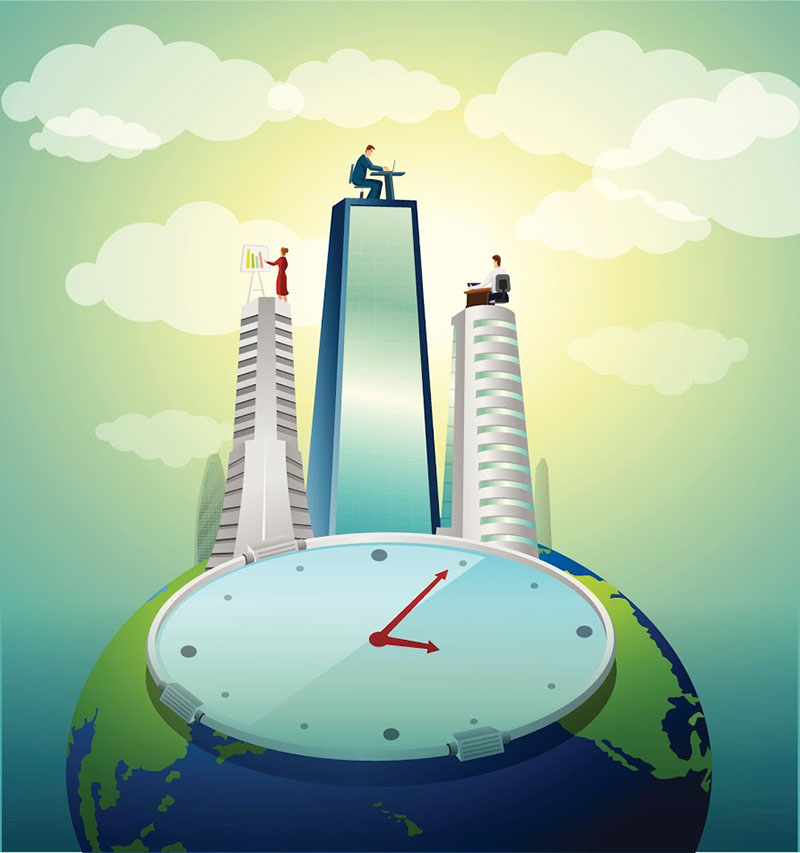 Shorter Working Hours: not a "One Size Fits All" Policy
The current consensus of opinion seems to be that whereas a shorter day could work well in some sectors, it may not be so suitable for others. In Sweden, a policy of six-hour days could clash with the strong culture of flexible working, which is promoted by many Swedish companies.
The lead researcher on the Svartedalens project, Bengt Lorentzon, contrasts the position of the care home's staff with that of office workers. Nurses and care assistants can't just take a few hours out of work for minor but essential matters such as dentist or doctors' appointments (which are frequently only available during office hours), so a shorter working day could help resolve these issues.
Office workers, on the other hand, often have more flexibility. "There's no need for managers to have all their workers in the office at the same time; they just want to get the results," says Lorentzon. A statutory requirement for a six-hour day might prove almost impossible to implement in companies where remote working has become the norm. So maybe what's really needed is a more imaginative and flexible approach which takes into account how different sectors operate.
Why There Is No Such Thing As "Normal Working Hours"
If there is one thing these trials have shown, it is that we need to rid ourselves of the idea that there is, or there should be, a "normal" pattern of working. The changing face of work brought about by advances in technology, including spiralling progress in the fields of automation, robotics and artificial intelligence, means there is no longer anything natural or inevitable about how, where and when we perform the work we're employed to do.
The idea of a six-hour working day - or even, as is being increasingly discussed, a three-day working week - may seem impracticable, or fanciful, or even shocking. But never forget that there are numerous examples of long-established social conventions being revised and reformed, with what was once unthinkable becoming the norm - votes for women, the compulsory wearing of seatbelts, no smoking in public places, and so on.
New evidence and changing circumstances can dramatically shift the weight of public opinion, which is often the driving force behind societal and cultural change. There are now clear signs that expectations are shifting about what constitutes a "normal" working week. A national debate on the subject of how we use, value and apportion our working time is long overdue, and is a conversation to which every one of us can contribute.