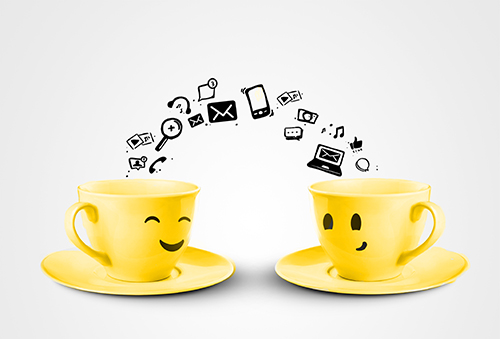 Informational interviews can be career savers. You have the opportunity to learn and gain more from one informational interview than a dozen networking events.
This post is your step-by-step guide to getting the most of an informational interview, from finding a contact to following up afterward.
How exactly do informational interviews help you? They:
Provide you with insider information on your job search target companies
Help you learn more about a field you're interested in
Give you a chance to find out how to be more competitive and stand out in your field
Help grow your network and open up new opportunities for you
Here's how to get down to business:
1. Figure Out Who to Interview
First, clarify the goal of the interview. Are you looking for a new job and have a few companies in mind? Are you thinking of a career change and want some insight into what the industry is really like? Or do you want to discover new opportunities in the field you're already in?
With your purpose in mind, use LinkedIn's advanced search options to find the right person. You can search for people by company, industry, title, keyword, or location. Once you have a results list, look through to see if anyone already in your network comes up.
If not, then use the connect option to ask 2nd degree connections and group members to connect with you. Remember, don't use the standard, "I would like to add you to my professional network" message. Instead, let them know that you're interested connecting to learn more from their experience. Authentic flattery goes a long way.
2. Setting Up Your Informational Interview
Once they accept your connection request, follow-up with another message asking for the interview. Here's a template you can use to write your request:
Thank them for connecting with you
Mention something you find interesting or admire about them to build rapport
Tell them what information you're interested in learning from them
Offer to take them to coffee or call them to chat for 15-20 minutes at a date and time of their convenience
Take the pressure off of them by giving them a way out of the request
Here's an example of what that request might look like:
Hi Mary,

Thank you for connecting with me. I was so impressed by your move from Account Manager to Director within a year at Company XYZ. It's not something you see every day.

I would love to learn more about how you accomplished that move and how it helped your career. Can I take you out for coffee at a date and time of your convenience? Or maybe a quick 20-minute chat over the phone? I understand that you may get requests like this all the time and that you can't say yes to everyone, but I do hope you will consider it.

I look forward to hearing back from you.

Best,

Sam
You will find that most people will be happy to help you and often flattered that you reached out to them. But don't take that as a chance to ask for more, like a job referral. First build that relationship and the opportunities will come.
3. Getting the Most Out of Your Informational Interview
To take full advantage of your 15-20 minutes, you need to come prepared with questions. Start by reminding your interviewee of your goal in having the informational interview. Give them a little background about yourself and then jump into your questions.
Don't be afraid to show your passion and share your experiences, when appropriate. It's through your passion and interest in another person, that leads to unexpected opportunities. Also, towards the end of the interview, ask if there is anyone else your interviewee can refer you to for more insights. This is an easy way to continue to grow your network and your competitive advantage.
4. Following Up After Your Informational Interview
Don't forget to
say thank you
! After the interview, send a quick thank you email and offer to help them in any way they might need in the future.
Now, start making your interviewee list. How will you help your career?
---
This article was written by Odalis Salazar Mullins. Mullins is the founder and CEO of Promethean Brand, a site dedicated to helping young professionals create unforgettable personal brands that get them the careers they love. You can find her writing about personal branding, career management and the job search on the Promethean Brand blog, on LinkedIn, or on Twitter at @PrometheanBrand.