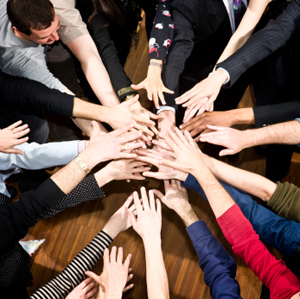 So the highly anticipated Super Bowl XLV is just days away and experts say the Packers are favored to win by two. Are you placing your bet on the Packers? How about on your own career comeback?
With the economy slowly recovering and the job market on the rebound, maybe it's time to think about the winning plays that can help you score that big job.
So the question of the day is…what's your job search game plan? More importantly, do you even have one?
According to CareerBliss data, job hiring is on the rise across the board so it's more critical than ever that you're in the field playing your best game and not sitting on the sidelines.
Here are the top 5 plays for job seekers:
#5. Build your fan base
Do people know you're in the job market? By people I mean your friends, family, former colleagues, old college roommate and your professional network. If not, make sure they do. These are the folks who will be your biggest cheerleaders and sponsors!
Forward your resume along with a nice note to let them know that you're looking for a job and summarize your work experience so they'll know just how to market you as the candidate to hire when there's a job opening. Don't forget to touch base every few months to let them know about your progress and thank them for keeping you in mind.
#4. Get ready for a forward pass
These days, job listings are not exclusively on job boards. Facebook is a great place to learn about new openings from friends and family members. I can't tell you how many times I've seen friends use their Facebook status to announce new job openings at their company.
Also, it doesn't hurt to look up your friends and former colleagues on Facebook and LinkedIn to see where they are working in case there are job opportunities. Plus, they might have some insight on what the hiring manager is looking for and can possibly hand deliver your resume.
#3. Be better than your opponent
The job market is fierce and so are other job seekers. Not only do you need to have the right skill set to tackle and score the right job, but possibly skills your opponents may lack. Find out where your industry is heading and sign up for classes or take on side projects that will give you a competitive edge over someone with similar work experience. Employers are not only looking at how job seekers can contribute today, but how they can help move the company forward.
#2. Intercept tough interview questions
You land an interview and the big day is around the corner. How should you prepare? Any NFL Player will tell you that it takes practice to score big. So take the time to study the company and job description to best understand if your experience can apply to the company's needs. Ask a friend or family member to help you practice for your interview by throwing out tough questions at you. See how you perform under pressure and keep practicing before your big day.
#1. Continue to play offense
If you've been hitting the job board, signing up for daily job alerts, networking and taking classes to sharpen your skills, then you're playing the right offensive strategy. If not, add these to dos to your playbook.
Two other worthwhile plays you should consider:
• Know the companies you're applying to. Research companies to find out what current and past employees are saying about their employers so you'll know if there's a match.
• Know your worth. Compare your salary to others with similar work experience so you'll know what others are earning and how to negotiate your new employment package.
Whether you decide to add these plays to your job search strategy or stick with the ones you've got, the most important thing to keep in mind is that the job market really is turning around. CareerBliss data shows hiring is up for jobs in technology, sales, engineering, marketing, healthcare, accounting and manufacturing so continue to keep your eyes peeled and your game face on.