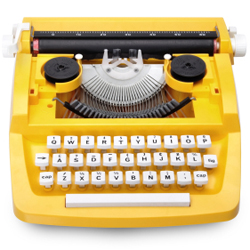 Not everyone these days agrees on whether you need to include a cover letter every time you send out a resume. Some say busy hiring managers just discard a cover letter and jump straight to the resume. But others say a cover letter is a good opportunity to show how the skills listed on your resume match the job requirements — and to build rapport with a prospective employer.
Despite the differing opinions, people in both camps agree on one thing: If a prospective employer requests a cover letter, you should provide one.
Consider the following when drafting your next cover letter:
1. Make It Visually Appealing
Before anyone ever reads your cover letter, they are going to look at it. If your cover letter looks daunting to read, you've already lost the game. Long sentences and bulky, unbroken blocks of text are turnoffs for readers – especially hiring managers who spend their days slogging through letter after letter. Your sentences should be short. Paragraphs – there should only be three to five – should be separated by a space (no need to indent). Consider using bullet points when listing your qualifications and accomplishments to further break up the text and make it more scannable.
2. Make It Original
Drafting a generic form letter may seem like a timesaver, but it will end up hurting you in the end – when you don't get called for an interview because no one ever looked at your resume. Write a fresh cover letter for every job opportunity. Closely read the job posting and tailor the letter it. Use terminology that is similar to that in the posting, and adopt a similar tone (some job postings, for instance, are strictly business, while others are more conversational).
3. Make It Relevant
A cover letter should not be a mere catalog of your skills and experience – that's what your resume is. Use a cover letter to show that you are the right person for the position. Match your qualifications with the specific requirements listed in the job posting. Use real-life examples and be specific.
4. Include All That Other Info
While each cover letter you write should be tailored to the specific job for which you are applying, there is some standard information that you should always include.
Your name
The position for which you are applying
How you heard about the position
Also, if you have a contact inside the company (who doesn't mind vouching for you) mention their name (Joe Smith, a manager with John Doe Company, suggested I pursue this opportunity). And, at the end of your letter, ask for an interview and reiterate how the company can benefit by hiring you.
5. Make It Perfect
Once you write your first draft, set it aside for at least a few minutes. Then go back and reread it. Look for opportunities to tighten your language, strengthen the points you make and delete unnecessary words. Then read it again, keeping an eye out for typos, misspellings and grammatical errors (which will kill even the most well written cover letters). Finally, have someone else proofread the letter. Often a fresh set of eyes can catch things you missed.
Looking for someone to send a cover letter to? CareerBliss has millions of jobs.