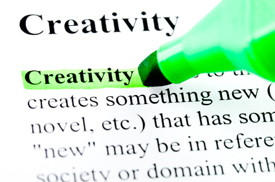 Are you a creative, responsible, effective, motivated professional with extensive experience and a solid track record for innovative, analytical organizational problem solving?
If so, you may want to hit the thesaurus in search of some synonyms. The bolded words in the sentence above are the top 10 buzzwords used by professionals in the U.S., according LinkedIn, which surveyed user profiles to come up with the list.
"Creative" topped the list for the U.S. and the rest of the world.
The danger of pumping your profile full of buzzwords, says LinkedIn career expert Nicole Williams, is that in doing so you fail to stand out among the other 186,999,999 people who use LinkedIn.
If everyone is innovative and analytical, after all, no one is.
"Every day potential business partners, clients and employers are searching for professionals on the Web," Williams said in a press release.
"… So set yourself apart by describing and linking to projects you've worked on that truly were different, unique and compelling. Pointing to concrete examples of the creative work you've done is more convincing than simply stating you are a 'creative' professional."
LinkedIn can be a great career resource. Check out CareerBliss articles on how to make the most of it:
Use LinkedIn in Your Job Search
Craft a Killer LinkedIn Invite
CareerBliss Career Guide: Social Media
Here are the No. 1 buzzwords by country:
Australia: Creative
Brazil: Experimental
Canada: Creative
Egypt: Multinational
France: Responsible
Germany: Creative
India: Effective
Indonesia: Multinational
Italy: Responsible
Malaysia: Motivated
Netherlands: Creative
New Zealand: Creative
Saudi Arabia: Motivated
Singapore: Creative
South Africa: Motivated
Spain: Specialized
Sweden: Creative
Switzerland: Analytical
United Arab Emirates: Motivated
United Kingdom: Motivated
United States: Creative