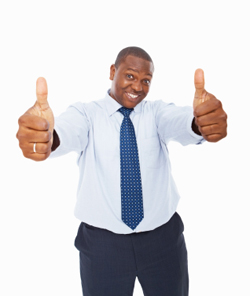 With more and more people becoming dissatisfied with their jobs, it seems only right to go back to the basics to find what truly makes us happy so we can get ahead.
Today, Americans are working more and enjoying it much less. It is all too common for the paycheck at the end of the week to be the only moment of fulfillment in your work life. But, let's get real: In this tough economy, jobs are limited and quitting or working less are simply not in the cards for the majority of us.
The heavy workloads are not going anywhere, especially with yet another month of an unrecovered economy. So, what can you do to become re-engaged (and happy!) at work, even if you are stuck in a 55-hour workweek?
[CareerBliss Guide: Get Happy at Work]
Incorporate "you-time" in your schedule
As much as we would all love to "leave it all at the office" the chances of accomplishing this feat are not overwhelmingly high. But, we can find time for mental breaks. Your smart phone keeps you connected well past working hours, but turning it off for an hour or two a day after work may give you some much-needed time for mental relief. This is your "you-time." Use this time to focus on things you enjoy. Read, relax, exercise – but don't work.
Remember, if you're always "on," your work could be off. Your emails will still be there when you turn your phone back on. Try tending to the absolute minimum of emails you can after working hours each day. Because...
Working more hours doesn't lead to increased productivity
Responding to a mass amount of emails at night to be able to be more productive at work tomorrow is only a temporary fix for getting ahead. A study published in the Journal of Epidemiology compared those working more than 55-hours a week to those working 35-40 hours a week. The findings suggested a deficiency in problem solving skills, short-term memory, and creativity of the overworked.
Satisfy your social psyche
Why are Denmark, Finland, Norway, Netherlands, and Canada the happiest countries in the world?  Psychosocial satisfaction. Humans are social beings and thrive off of strong social networks and meaningful relationships. Though the last thing you may want to do when you get home from work is socialize, make time for your closest circles. There is no better way to relieve yourself of the stresses of work than to spend time with your loved ones.
Though you may not have much control of what goes on during your workday, you can take control of what goes on after. Do what you can to find some balance to get ahead in both your work and personal life.
Are you working more and enjoying it less? What can you do during your "you-time" to relieve yourself of the stresses from work?