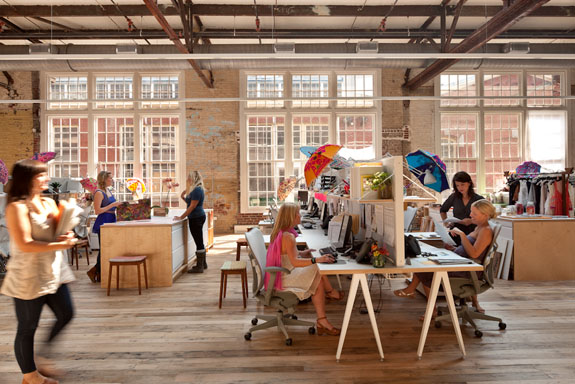 Free People is the charming girl of the Urban Outfitters family. And the company is just as cool as the clothes it sells. In fact, Inc. named Free People as one of the Worlds Coolest Offices for 2012.
"In one word, Free People is creative," says Jed Paulson, director of marketing and direct.  "Employees are expected to impart creativity in all they do, no matter their role."
CarrerBliss talked to Free People to get the inside scoop on its creative, free-spirited culture.
What Free People Has to Say About its Culture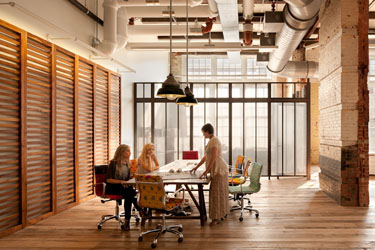 We strive to inspire in everything we do. Every experience – from browsing in our boutiques or wholesale partners, to engaging with us on our BLDG25 Blog or social channels, to shopping online, to going out  in a fantastic Free People Occasion Dress –  should be unique and make our customers' day.
"We are fast paced and entrepreneurial," Paulson says, "if one sees an opportunity, they are encouraged to pursue it. This is evidenced by the organic launch of our social media channels - each of which has started by someone taking an interest and owning, rather than being a corporate mandate. Everything is done with our customer in mind, considering how she would react, how can we surprise her, engage her, support and challenge her in her life and style. We are growing quickly, and teams are expected to collaborate and share in the effort as well as the rewards for accomplishments."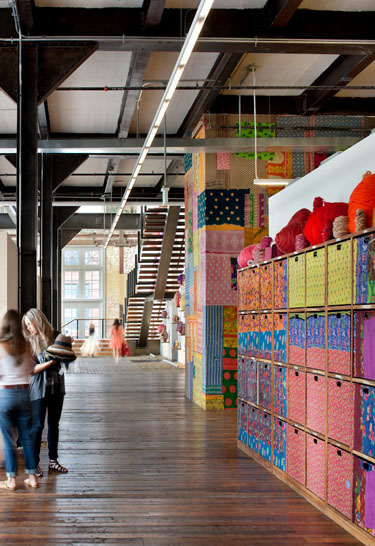 Besides the beautiful setting along the Delaware River in Philadelphia's historic Navy Yard, the brand believes that balanced workers are the best workers. Our company culture encourages a full and healthy life. It is a brand for people with big dreams and goals. The company encourages ideas and appreciates creative enthusiasm. It is a great place to share your thoughts and watch them come to life.
Who Should Work at Free People?
As a brand, we love independent thinkers who push life to its limits. A person with a unique and creative vision, comfortable in all aspects of their being, is a great fit. Our customer is smart, confident and adventurous. She travels and soaks up all that the world has to offer. Our employees generally share these traits.
What is it Like to Work at Free People?
Employees are free to bring their dogs to work, and our offices include everything from Wednesday farmer's markets, to a full gym with daily instruction, on-site tailoring and dry cleaning and a fleet of bicycles for enjoying rides throughout the Navy Yard. To encourage safe biking, employees who bike to work can receive a free helmet and bike light.
We have an amazing dining facility, open to the public, that features eight cuisine types ranging from sushi to tacos, prepared under the supervision of our chef. In addition, our café offers a daily snack for under a dollar, and sells everything from kale chips to handmade pastries.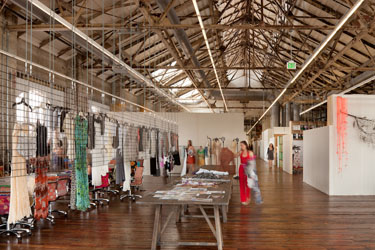 The space that houses the brand was originally built in 1904, and was formerly the Coppersmith Shop and Foundry for the Navy. It is a large Renaissance-style brick building with many windows, high ceilings, and plenty of bohemian touches. An elevator shaft is covered in a quilt of Indian fabrics, and each desk has its own embroidered umbrella for when the sun's glare gets distracting.
Teams are organized in "pods" with a large workspace in the center to encourage collaborative, spread out work. Slatted walls make for easy presentation and hanging of garments in certain spaces, and a large upper mezzanine allows for breathtaking design presentations to occur.