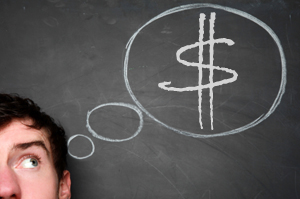 You know you're the office superstar, but what makes you think you deserve a raise? Answer that question, back it up with examples and actual data and you're ready to meet with the big boss. Working hard and working smart are no strangers to you, so think about specific ways you've fattened the company's bottom line; made people, operations and procedures more productive or shaved costs without sacrificing quality.  
Have You…
Increased responsibility performing at a higher level than your job title or taken on leadership roles?
Increased workload, saving the company from hiring more employees?
Created new ideas, learned new technologies or implemented new systems/procedures?
Performed out-of-scope tasks?
Generated more revenue or brought in new clients?
Saved money or cut costs?
Worked overtime hours to complete above-and-beyond assignments or meet super aggressive deadlines?
Received positive feedback from coworkers including your direct manager, higher-ups and peers?
Okay You Have…So Now What?
1. Schedule the Meeting
Set up a one-on-one meeting with your manager and be prepared. Remember, asking for a salary increase is business not personal. Use whatever advantages you have to sell yourself. In addition to your job performance, how do you make your manager's life easier? Whatever you do, always maintain a professional demeanor, which will serve you well no matter the outcome.
2. Come Prepared
Write it all down so you can leave a printout that shows your value and equips your manager with information to share with other decision makers. You may want to research what others in your geographic area are making who share your job title and perform similar tasks. Checkout the CareerBliss salary page and give your boss a printout of average salaries. This works only if it reflects you are making less than the average person in your position.
3. Know What You Want
Now that you have evidence of your superiority and worthiness, what is it that you want in return? Determine a percent or dollar increase for your raise or bonus. State a higher amount than you'd be happy making so you have some room for negotiation. If your company cannot give you the amount you're requesting, perhaps there are other perks you can negotiate such as stock options, more vacation time, flex time, work-from-home days or a new title/promotion. Hey, you might be happier with the outcome over more time off than a monetary raise. Speaking of outcomes, you'll either get that big juicy raise, or you won't. Be proud of yourself for asking. If you don't get a raise this time, ask your manager what you should be doing so that you'll have a better result next time. And, make sure there is a next time. Set a time to discuss your progress and revisit that raise. If you believe that you are under appreciated and underpaid but still want to stay with your current company, finding another job that pays a better salary will give you an opportunity to renegotiate with your manager. You may get a counteroffer to stay that will bump up your pay. Just make sure you have a serious job offer and that you're okay taking the new job if necessary. It takes a little extra work to get a raise, but the payoff can be sweet. Keep working hard at your job and on getting the compensation you deserve.