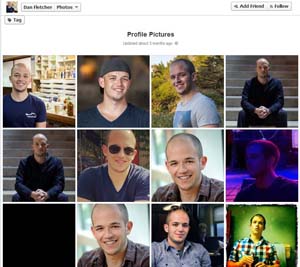 Dan Fletcher, managing editor of Facebook, will be changing his relationship status with the social site to "former employee" in April, PBS reports.
Working for Facebook looks like a pretty sweet gig, so why quit?
Part of Fletcher's reason, it seems, is his belief that his role isn't relevant to Facebook, and that creating in-house content -- via FacebookStories – isn't necessarily what the site should be doing.
"[Facebook] doesn't really need reporters," he said this week at Washington State University. "You guys are the reporters. There is no more engaging content Facebook could produce than you talking to your family and friends."
"Facebook is meant to sort of fade into the background," he said. "When Facebook starts producing content, it takes you away from that mindset."
Fletcher, who has a journalism degree from Northwestern University, said he is working on an online startup of his own.
"I'm so excited about these other models … there's other stories I want to tell," he said.
Who knows what other factors played into Fletcher's decision to leave Facebook. But based on the available info, we say, good for you, Dan.
It sounds like Fletcher is pursuing a couple of key ingredients in the recipe for job happiness that we should all consider when making career decisions.
The Need to Feel Needed: A big part of being happy at work is feeling that what you do every day is important to the organization. No matter your position, knowing that you are making a real contribution imparts a sense of satisfaction and serves as motivation. Without that, work can quickly become uninteresting and unfulfilling. And that's not good for the company, or your career.
The Need to be Excited: Just as important to job happiness is being excited about what you do. That's not to say that Fletcher wasn't excited about his work at Facebook, but, based on his comments at Washington State, it sounds like he's more excited about pursuing 'other models. A feeling of excitement keeps your job fresh and interesting, and that keeps you engaged and happy.