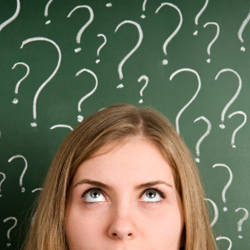 While workers may take pride in doing what they can to support their employer, sometimes situations arise that cross the line. Being put in such a position is difficult and leads to questions about what to do. How can an employee maintain integrity without jeopardizing his career?
Unfortunately, there are no easy answers. But taking time to think and then presenting concerns in a professional manner may help. Consider these factors when confronted with an ethical dilemma in the workplace:
The Nature of the Problem
The severity of the situation undoubtedly will have an impact on the course of action. Leigh Steere, co-founder of Managing People Better, LLC, suggests reflecting on the following questions:
Is this issue so bothersome to you that it occupies your thoughts and makes it difficult to concentrate on the work at hand?
Is this a show-stopper for you? If you can't get it stopped or fixed, can you in good conscience remain a part of the company?
Does the issue have the potential to take the company down? (Think: 2001 Enron scandal.)
Would any employee, customer, shareholder or other stakeholder have cause to sue the company because of this issue?
Is the company clearly violating environmental, consumer protection, employment discrimination or other laws/regulations?
The Meaning of Silence
Once you have a firm grasp of the problem and its potential consequences, the next step is figuring out what action to take. While keeping quiet is an option, remember that silence isn't golden, it's compliance.
"Doing nothing is still a choice," says Jennifer Lee, director of learning at JB Training Solutions. "If you choose to do nothing, you are still making a decision. News stories like those of Jerry Sandusky, Enron, and Madoff show us keeping quiet can lead to disaster."
The Chain of Command
Just as you wouldn't want people immediately going over your head if they had a problem with your behavior, your colleague or boss deserves the same consideration. "Have an honest conversation with the offender," Lee says. "Voice that you feel the behavior is inappropriate."
If you've been asked to do something objectionable, Steere recommends proposing something that is ethnically workable and achieves the asker's goal. "Say, 'I can do Y but not X. Would that be acceptable?'"
The hope is that once you state your reasons for feeling uncomfortable about something, the other party will see your point, rethink the matter and the issue goes away. If it doesn't, you'll need to alert someone higher. Steere suggests going to an HR rep or senior manager.
"Say, 'So-and-so has asked me to do X. I expressed concern that I believe X represents an ethics problem, but so-and-so insists that I do it. I do not feel comfortable participating in X. What is your advice?' "
Maintain professionalism and credibility by aiming for resolution, not retaliation. By focusing on issues, others can see that you are out to solve a problem, not get someone in trouble.
The Outcome
If a satisfactory outcome cannot be reached, it may be time to seek outside assistance. Attorneys, governmental agencies, and organizations such as the National Whistleblowers Center can help examine options. Ultimately, you may decide that removing yourself from the situation, either by transferring or quitting, is in your best interests.
As Steere notes, "If the ethical issue is pervasive, do you want to tie your personal and professional reputation to an unethical enterprise? At the end of the day, your integrity is more important than the size of your bank account."