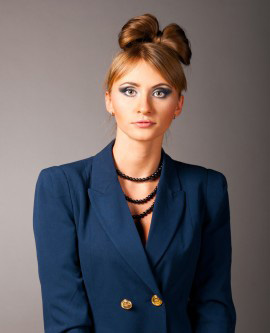 Preparing for an interview can be a lot like preparing for a blind date. You most likely show up knowing only what you found out from stalking their online profiles. It's only natural to try and gather as much information about the person as you can before you meet them so that you can put your best foot forward. Similarly, you can get a ton of info about your employers or the company before your interview using the CareerBliss company reviews and our Company Q&A tool.
Many employers would agree that in-person interviews are a great way to test the waters and see how well the candidate would mesh with the company culture.  It takes only 3 seconds to create a first impression, according to Psychology Today—so if you show up in attire that seems too uptight, too outrageous, or too laid back for the company, you could potentially lower your chances of getting the job, regardless of your qualifications.
No matter what the office atmosphere, you should always present your most professional self in the initial job interview. But in order to beat out the competitors, you have to take on every edge. One way to do this is to research the company culture and pick out your interview clothes based on what will impress those specific interviewers.
Learn about common interview fashion faux pas and what each says about you as an employee in the first 3 seconds of your interview: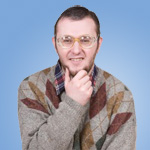 Miss Matched Colors: Wearing clothes and accessories that don't match shows that you are not detailed oriented, failing to properly color coordinate your attire.
DON'T: Wear a brown belt with black shoes.
DO: Shoes and belt should match. Also, you should wear black shoes for black, navy, or grey clothes and brown shoes for Earthier tan or medium tones.
Cleavage: Revealing too much cleavage can send mixed signals to the hiring manager. As a candidate, you want to make sure that you are a professional first and foremost.
DON'T: Reveal any intimate areas of your body.
DO:  Wear a comfortably fitting top that covers cleavage as well as the under arms.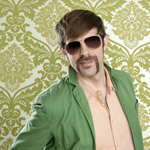 Out of Date Suits: Wearing out-of-date suits shows that you haven't taken the initiative to update your wardrobe. It shows your lack of willingness to keep informed of the current trends.
DON'T: Wear coats with lapels that are too wide or too skinny. Lapels should be between about 2 inches.
DO: Wear loose and comfortable fitted suit jackets—navy blue is an excellent, professional choice of color. Also thinner ties are more modern. Choose a tasteful, muted color tie.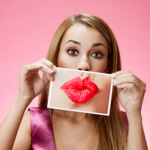 Red Lipstick: Bright makeup, especially lips, is extremely distracting and makes you seem like you might be a high-maintenance person.
DON'T: Distract the employer by overdoing your makeup with bright lipstick, eye shadow, or blush.
DO: Stick to natural colors to show that you are comfortable in your normal skin.
Tattoos & Piercings: While tattoos and piercings are culturally more accepted these days, it's best to refrain from sharing your body art during your interview process.
DON'T: Showcase any tattoos or piercings on your first interview.
DO: Hide all tattoos and remove all visible piercings, except for small earrings for ladies.
Before your next interview, figure out what level of professionalism the company prefers by researching company reviews written by real employees. They provide a sense of what the management or work environment is like, which can give help you make your first impression be your best impression.