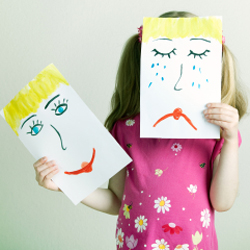 What's worse than a date's rejection text?
Silence from a potential employer.
Rejection is never fun, but the pain seems more acute when you're job searching. Perhaps it's because many of us define ourselves by our careers. So, when a company rejects our application or doesn't call back after an interview, it feels as if they are rejecting us.
Many career coaches take the job-hunt-as-dating-game metaphor even further because it fits so well. Think about it: You notice a company's ad online, Google them to dig up any dirt, get all gussied up for the interview, and then answer casual but paramount questions such as, "Where do you see yourself in five to ten years?"
Sound like your last blind date?
Put your past dating woes to good use. The coping mechanisms you've learned from rejection in the dating game can help you stay positive through the waiting and inevitable disappointment of a job search.
1. It's not you, it's them
It's hard to do, but try to maintain perspective throughout the search. Just because a company rejects your advances doesn't mean that you weren't qualified for the job. Often, hiring has a lot to do with who you know and whether your personality would fit with the team's, rather than your stellar skill set.
2. Have a pint (of ice cream)
Drinking away sorrows is never good, but you should reward yourself once in a while with other indulgences. When you're working hard without seeing results, it might be good to provide a little incentive for yourself. Set goals and choose rewards, such as a trip to Starbucks after you send off five applications this week.
3. Think before reacting
Always react professionally to bad news. Blowing up, backstabbing or being needy are unattractive qualities in a date — and an employee. Just because you've been rejected from this job at this time doesn't mean that you won't apply to the same company later. You could also turn your rejection into an opportunity by politely asking for feedback.
4. Have a good cry sweat
We know we should get up and take a walk, but it's tempting to want to send "just one more" email or spend "just five more minutes" tweaking an already tweaked cover letter. Planning exercise into your day ensures that you take both a mental and a physical break from job searching.
5. Get a makeover
If you're not getting any interviews or callbacks, you might consider an appointment with a career consultant. Consultants can look over your resume or conduct a mock interview and pinpoint where you might be going wrong. For advice tailored to your field, find a mentor who works in the same industry or in a similar but more senior position. Ask this person for a cup of coffee or for a short phone call. Just remember your informational interviewing etiquette: Ask for advice, not a job.
6. Beware of rebounds
In some situations, you may need to take a job that you don't want, in order to make ends meet. However, try to hold out for a job you could see yourself keeping for at least a year, if not longer. Companies invest a lot of time and money in hiring and training new employees. So, if you already know that it's not a good fit, be honest. Plus, future employers might see jumping from job to job as a red flag.