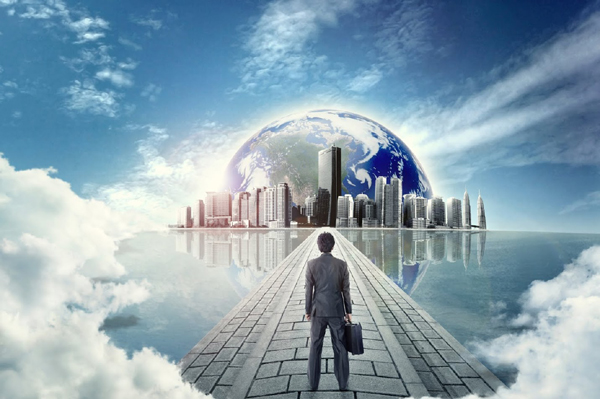 Last night, President Obama addressed the nation in a heartfelt speech on the subject of immigration, outlining ground-breaking executive orders that may, if passed, have a far-reaching effect on the future of America's tech industry.
This special report by CareerBliss gives a brief overview of the controversial issues surrounding the practice of hiring foreign-born workers for the US tech industry.
---
How Does Obama's Immigration Speech Affect the US Tech Industry?
Although giving relief to up to 5 million undocumented immigrant families was the main focus of the president's plan, sparing the parents of US-born children from the threat of deportation, he also touched on an additional plan to overhaul the way the US immigration system processes work visas for those in specialty industries, such as the tech industry.
The Proposal in Summary:
PROS:
It may raise the cap on highly-skilled H1-B work visas issued each year, raising the number from 85,000 to a potential 400,000 approved visas.
It may allow highly skilled workers waiting for Green Cards to travel or change jobs.
It may allow spouses of existing US visa-holders to apply for an American work permit.
It may expand the options available for foreign entrepreneurs and investors to start new businesses in the US.
CONS:
It does not address the current backlog of green cards for current visa holders in the STEM industries - current wait time ranges from 8 to 70 years.
It does not make it easier for companies currently employing visa-holders to help them stay in the US and continue their work for the company once their visa has expired.
It does not create a pathway for highly skilled international graduates from US Universities to become eligible for US work visas after graduation.
What is an H1-B Visa?
The most commonly used non-immigrant work visa for highly skilled workers is the H1-B visa, which has an annual cap of 65,000 visas issued per year. H1-Bs are most commonly issued to foreign-born scientists, mathematicians, technologists, engineers, teachers, and hospital workers, allowing them to engage in paid work in America for a finite period of time, typically 3 years.
H1-B Visa rules have remained essentially unchanged in the 20 years since the program's creation in 1990, with an additional 20,000 visas made available for holders of advanced degrees in 2006. The visa requires the holder to possess a Bachelor's degree or higher, and requires proof from the sponsoring company that they have advertised the job for a certain time period and have been unable to find a suitably qualified US-born applicant.
The worker usually foots the total cost of the H1-B application, which can add up to many thousands of dollars in legal fees. The regular H1-B visa lasts for 3 years, extendable to a maximum of 6 years at the hiring company's discretion.
Supporters of the visa have included Microsoft's Bill Gates and former Federal Reserve Chairman Alan Greenspan, who in 2009 told Congress that the annual H1-B visa cap of 85,000 is "too small to meet the needs" of the US tech industry.
Should We Scrap the Visa Cap?
Admitting that the current immigration system is "broken," President Obama's executive orders (in a nutshell) mean that the families, children and spouses of foreign-born immigrants who apply for work visas in specialty fields will not be counted towards the visa cap, a practice which currently greatly reduces the number of H1-B and related visas issued each year.
Typically, demand far outstrips supply for foreign-born tech workers. The cap on visas for the Science, Technology, Engineering and Math industries (known collectively as the 'STEM' fields) for 2015
was reached within the first week of the drawing
 for the whole year, with 124,000 people applying for an available 85,000 visa slots. In 2008, this
cap was reached within a single day of opening.
This means that tech companies seeking to hire qualified foreign born workers for their open job positions must wait a whole year before they can reapply – which in most cases means losing the candidate.
Compounding the problem, strict limits are set on the number of people who can apply from each country each year. Those limits can mean wait times of up to 70 years for Indians in certain visa categories, or 20 years for Chinese nationals, a survey by the National Foundation for American Policy found.
The average wait for those from China or India is 8 years, meaning that tech skills are often long outdated by the time an applicant's visa is processed, reducing or even eliminating their chances of finding work.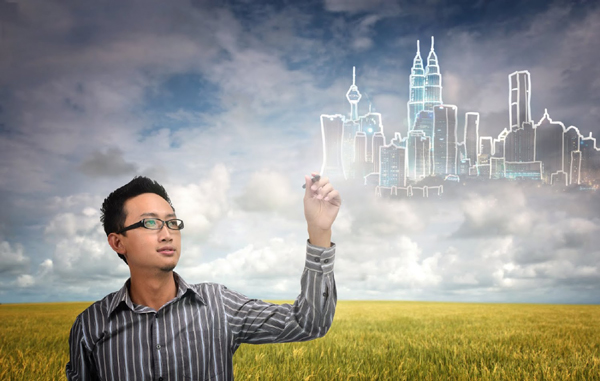 The Problem of the US Tech Brain Drain
A second problem is that the low number of H1B visas available each year creates in the long term what has been termed a 'Brain Drain' within the US, leading to thousands of international students with masters degrees or doctorates being forced to leave the US immediately after graduation. Some of these students have studied for up to 8 years at American universities, before leaving and taking their US-taught skills with them.
Obama's executive order aims to address that issue, making it easier for foreign-born STEM graduates to get a job in the US. The Department of Homeland Security (DHS) will expand a part of the H-1B visa program that lets businesses hire foreign-born students who graduate from US colleges with degrees in science, technology, engineering, or math.
"We are a nation of immigrants," declared President Obama in Thursday night's speech, echoing words used by many of his predecessors. "Are we a nation that educates the world's best and brightest in our universities, only to send them home to create businesses in countries that compete against us? Or are we a nation that encourages them to stay and create jobs here, create businesses here, create industries right here in America? That's what this debate is all about."
Under the new rules, if passed and unchallenged by rival political parties, up to 400,000 highly-skilled foreign workers and graduates will soon be eligible for work visas.
"I will make it easier and faster for high-skilled immigrants, graduates and entrepreneurs to stay and contribute to our economy, as so many business leaders have proposed," Obama said in his speech, although the exact terms of his proposed plan remain to be ironed out.
Do Work Visas Create Silicon Valley Software Slaves?
Large technology companies such as Microsoft, Intel Corp and Facebook have long lobbied congress to increase the number of visas available for specialty and high-tech job positions; visas which are highly prized as they enable companies to seek out and bring in the most talented specialty tech workers from around the world.
Speaking of his frustrations with the H1B yearly visa cap, Robert Holleyman, head of BSA/The Software Alliance comments in a blog post that "The cap of 65,000 visas is nowhere near high enough to meet demand. Currently, Microsoft has 3,400 high-paying, high-skilled job openings in core technology areas that we cannot fill."
Not all share his sentiments, however. Critics of the US visa program argue that employing foreign-born workers reduces US wages by creating a buyer's market. Others claim that the system creates 'Software Slaves,' essentially indentured servants who can be exploited by their hiring companies and kept in check by the constant fear of deportation, according to critics of the current policy.
In Sept 2013, a California company was fined by the US Department of Labor for paying visa-holding Indian software programmers $1.22 an hour (the current legal minimum wage in California is $8/hr; the average wage for a US-born software engineer is around $30/hr). Some workers were allegedly forced to work over 100 hours a week on this wage, with no overtime pay.
A federal fraud report published in 2013 uncovered many instances of corporate corruption related to visa usage, including companies that provided false documents, denying visa holders benefits, and not paying workers the prevailing US wage, in 13% of H1-B visa applications investigated in 2013.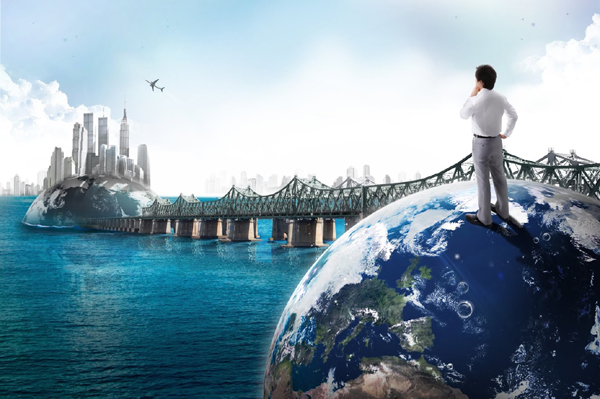 Tough Visa Rules That Stop Startups
Studies show that over 44% of Silicon Valley startup founders are foreign born, a number that includes the original founders of Google, eBay, US Steel, Pfizer and Proctor and Gamble.
In addition, 75% of companies funded by American Venture Capital had at least one core immigrant team member, in high ranking positions such as CEO or CTO.
However, the US currently does not have any form of visa targeted at foreign-born investors who wish to create startups in the US. And should an existing employee of a company start or co-found a company while on a work visa, their visa can be immediately terminated or revoked and they can be barred from re-entering the US for up to 10 years for breaking H1-B rules - which state that a visa holder must not under any circumstances do any work (either paid or unpaid) for another company while being sponsored by their original company. This creates the ludicrous situation where it is actually illegal for them to work for a company that they themselves founded.
This seemingly contradictory approach of hiring and training foreign-born workers but then not allowing them to start their own companies in America is at the heart of many debates that call for existing visa laws to be changed and updated.
President Obama's proposed reform would allow high-skilled immigrants, graduates and entrepreneurs to stay and contribute to our economy, as so many business leaders have proposed. DHS will also
expand immigration options for foreign entrepreneurs
who meet certain criteria for creating American jobs, attracting investment, and generating revenue here in the U.S. 
Long Term Solution or Band Aid?
However, industry insiders say that Obama's proposed reform doesn't go far enough. They argue that making the green card process easier and cheaper is a far better route to attracting and retaining highly skilled workers, and hence providing greater long-term benefit to America's economy. Green cards currently cost upwards of $10,000 in legal/ government filing fees and require years of waiting in order to be processed, but in the end, holders are free agents in the marketplace and are free to start their own businesses – businesses that at the end of the day will employ American citizens.
The President's reform may ease the hiring of foreign born STEM workers, but it will do little to ensure that these same people can stay on in the US after their visas expire, causing a lot of disappointment in Silicon Valley today. After paying exorbitant lawyer's fees to hire a foreign worker, and expending the time and money to train them, the fact that the worker then has a built-in 'expiry date' when their visa runs out is a major source of frustration within the US tech industry.
Vin O'Neill, a spokesman for the IEEE-USA, backs up this widely-held opinion. "If companies need workers, they should bring people in as legal permanent residents rather than (on) a temporary basis," O'Neill said. "As legal residents, the workers are able to quit and move around. Their spouses can work. There are a lot of advantages."
Tech industry insiders add that the changes, while positive, were limited. "This holiday season, the Undocumented Advocacy Community got the equivalent of a new car, and the business community got a wine and cheese basket," complained one lobbyist, speaking on condition of anonymity.
Major changes would require Congressional action, however, and tech industry executives are worried that partisan rancor over Obama's unilateral action yesterday could set back chances for legislation.
"I don't view this as a long-term solution, and I hope it doesn't get in the way of a long-term solution," says Dave Goldberg, chief executive of SurveyMonkey, a Palo Alto based company.
---
Natasha Rhodes is a careers expert and writer for CareerBliss, an online career community dedicated to helping people find happiness in the workplace. Check out CareerBliss for millions of job listings, company reviews, and salary information.