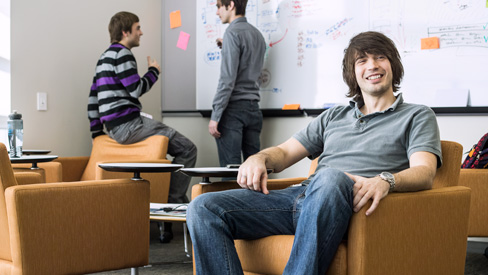 SAP started out with only five people who shared the same vision: to become a leader in business enterprise application software. It just celebrated its 40th anniversary in 2012. Today its going 40 years strong and has grown to over 55,700 employees!  SAP helps other companies run better. SAP is built on a culture of success through teamwork, integrity, accountability, professionalism and trust. Its these pillars of success that help SAP stand tall and help other companies stand tall as well.
"Our culture is all about our brand – SAP makes the world run better because we have employees that run at their best," says Brigette McInnis-Day, vice president of human resources for US and North America sales. "Our people thrive at SAP because of our openness, our collaboration and our genuine desire to add value and help everyone succeed."
3 Reasons Why SAP is an Awesome Place to Work
1. Impact & Empowerment
When more than 63 percent of the entire world's business transactions touch an SAP system, then working at SAP means having opportunities to truly make a difference! Plus, you will be empowered to take action and rewarded for contribution through peer-to-peer recognition programs, High Potential Development program, and profit sharing programs. You will be involved.
2. Opportunity
As SAP, your career is tailored to your personal and professional interests and needs. You are encouraged to pursue classroom, virtual and peer learning groups. Get this: you get 34,000 learning assets using their skills on demand feature!
3. Flexibility
Part-time, job sharing, home office and sabbaticals are all common at SAP! With this flexibility, SAP can respond to the natural needs of peopel to adjust their ways of working to different phases in life.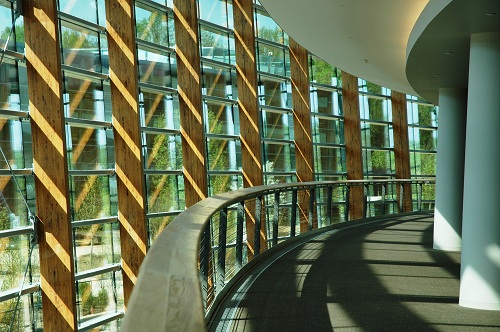 On the Office Digs
The SAP America headquarters campus is near Philadelphia, Pennsylvania. In it, you'll find a Wi-Fi enabled courtyard, a great work and break-out space for employees. SAP employees also enjoy their very own cafeteria, running and walking trails, and an overall open, collaborative office space.
SAP employees are at the cutting-edge of technology using: TelePresence rooms, interactive video conferencing platform and mobile devices to promote working remotely. The future is at SAP!
And that's not all folks!
There are nearly 25,000 Afaria-managed devices, including more than 13,000 iPhone and 15,000 iPad devices. Recently, our Newtown Square, PA office (North America headquarters) opened a new Mobile Solutions Center to address the growing demand for mobile devices and mobility solutions. Employees can visit the center for service on their laptops and mobile devices while learning about their features, functions and applications.
Want to Work Here? Here's What SAP is Looking For:
SAP really looks at your background--contrary to what you might believe, SAP looks for all sorts of diverse background and skill sets. "We don't just develop software," McInnis-Day told us. "We need people who can analyze trends in markets around the world to help us shape our future portfolio."
If you think you have what it takes to:
Manage SAP solutions
Take them to market
Demonstrate their value to customer
Offer services for flawless performance
Educate university students around the world about the power of business software.
SAP is looking for more than just skills. They are looking for folks who, like SAP leaders, value imagination, individuality and personal interests.  Sound like you? Then you may be a perfect fit. Apply for a SAP job today!

Here's What SAP Employees Have to Say:
-- "Our culture is one of exploration, discovery and pioneering in a way that makes all our customers better. SAP's culture, for the most part, is to assist in leading the world by example." – Senior Solution Architect, Special Projects/Finance Mergers & Acquisitions Group

-- "From an academic sense, SAP is excellent at taking the academic and making it practical for business. From an individual perspective, our culture is to live and breathe the credo of trusted advisor, not just to the people we deal with on an everyday basis, but to the world in general as a result of the far reaching impact SAP has in the world. Our culture is global in scope, yet meeting business, organization and individual needs and desires." – Senior Solution Architect, Special Projects/Finance Mergers & Acquisitions Group

-- "The best way to describe SAP's culture is 'high performance'. It is no secret SAP wants to continue win and we are constantly innovating to be our best, which is already #1 in the market. Also, we have a winning strategy, defined by a winning Executive Board, and we have the best people in the industry, who want to run with them. Think about the opportunity this creates for our people and our customers. Wow! What a winning combination. This is what drives our people to walk through our door every day. We want to win and we will do everything we can to make it happen." – HR Business Partner