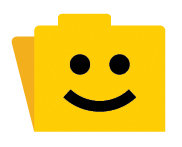 An interview can be one of the most daunting parts of getting a job. But fear not -- CareerBliss is here for you. We've talked to experts about all aspects of interviewing for a job. Follow the links below for tips on all things job interview – from getting ready for the big event to following up once it is over.
Starting Your Career: Use Social Media for Job Interview Prep: You've landed a job interview – now the real work begins. The World Wide Web is a great tool for researching companies and hiring managers. Get the info you need to push yourself to the head of the pack.
10 Ways to Overcome Pre-Job Interview Jitters: Knots and butterflies in your belly. Heart and mind racing. Sweaty palms. Shortness of breath. These symptoms can be pretty hard to shake right before a big job interview. But it's all in your head. Here are 10 things to do to calm your nerves.
Master the Over-the-Phone Job Interview: So much of what we say is conveyed through nonverbal communication, so an over the phone job interview can be a challenge. Here are some strategies for making sure you shine during a phone interview.
5 Ways to Spot Bad Company Culture During a Job Interview: A job interview is your chance to peek behind the curtain at a company. Look for these things to determine if a potential employer is bad news.
The Secret to Answering Negative Interview Questions: Stay Positive: Sometimes interviewers dig for dirt, but your best bet is to keep it clean -- even if you would just love to share some choice words about that bear of a former boss! Here's how to answer negative questions during an interview.
Job Interview Advice: You Will be Judged by Your Questions: While you're focused on crafting answers to common job interview questions – what is your greatest weakness, by the way? – don't forget to come up with some great questions to ask the interviewer. Check out these pointers.
How Being Desperate and Unprepared Killed My Job Interview: CareerBliss editor Luke Roney performs a postmortem on his worst job interview. Cause of death: desperation and lack of preparation. Here's how to avoid the same fate.
After the Job Interview: 6 Tips for Following Up: You knocked the interview out of the park – now make an even better, and lasting, impression with a skillful follow up. Here's how.
8 Signs That You Aced Your Job Interview: The interview is over. Now it's in the hands of the employer. But it's hard not to keep replaying your performance in your head. Look for these indicators that the interview was a success.