CareerBliss has salary info, hundreds of thousands of company reviews and millions of jobs!
---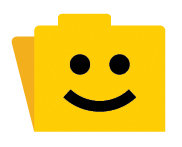 Let's face it: The Internet, namely social media, is becoming more and more a part of life. Everyone's life, not just that group of people writers like to label as the Millennials.
And social media can help you maximize your job search and advance your career. Here's a roundup of some of our favorite articles on social media and careers.
Use Twitter in Your Job Search: A CareerBliss poll found that a lot of people either don't know how to use Twitter in their job search or believe that it is useless to their job search.  But Twitter can help! Here's how:
Keep Your Online Profile Clean: People love talking about themselves – sometimes when that talking gets done online, it can hurt your professional reputation. Here's how to sanitize your online you.
Use LinkedIn in Your Job Search: With more than 150 million members, LinkedIn is hands-down the social network that all professionals should be. Here are some great ways job hunters can use the site.
Craft a Killer LinkedIn Invite: Score quality LinkedIn connections by writing quality LinkedIn invitations – a couple of sentences can get you closer to an opportunity!
Use Google+ in your Job Search: Many have labeled Google+ a ghost town. But Google+ actually has a lot of potential to push your job search forward.