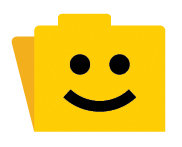 Just a fraction of open jobs are posted to job boards, some experts say, and a lot of people find jobs through friends, family and professional connections. That's why building and maintaining a strong professional network is so important.
Check out this roundup of our best articles on all things networking.
You Need These 3 People in Your Network: Building your professional network is a lot like choosing your all-star team. Whether you're networking for a job or in the job market already, networking is only as effective as the people you reach out to.
Networking Advice: 5 Tips for an Effective Elevator Pitch: Quick – tell me what you do and what you can do for me. A good elevator pitch can be the foundation for a valuable new relationship. Here's how to craft one.
Break Off a Networking Convo Without Being Awkward: Nice work: You successfully initiated a networking conversation, and it's going really well. But you can't spend all your time talking to just one person. Here's how to make a graceful exit from a networking conversation.
Top 10 Sites for Professional Networking Events: Ready to start networking? Here's CareerBliss' rundown of some of the best Web sites to use to find networking events.
The Anti-Schmooze Guide to Networking: While some people view networking as disgustingly self-promotional, the positives definitely outweigh the perceived negatives. Here's how to network, without feeling slimy.