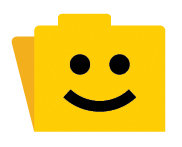 You spend many hours at work. We think that should be a happy time.
It's true, happy employees are generally more engaged and productive, and that's great. But we're not so concerned about how your happiness benefits your employer.
We think you should be happy at work because it's good for you – for your health, for your relationships, for your psyche.
Checkout this roundup of some of our best articles on finding career bliss.
How to Get Happy at Work: Being happy, especially at work, doesn't necessarily come naturally. It's a choice you have to make, a mindset and perspective you have to adopt.
Ready for a Happier Job?: Here are three things to consider if you're ready to start looking for happiness at work.
Want to Be Happy at Work? Think Small: We live in a go-big-or-go-home society. But appreciating on the small victories can lead to more happiness on the job.
How to Deal With Work-Related Unhappiness: Check out five constructive, grown-up ways to work through your work-related unhappiness.
How to Look for a Positive Company Culture: The culture of where you work has so much to do with whether you're happy. Here's how to pick a winner.
Overcome the Impediments to Happiness at Work: Here are five common impediments to being happy at work, and how to surmount them.