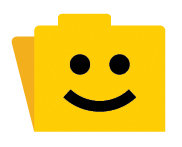 We like to believe that, generally, working relationships are pleasant – or, at least, tolerable. But with all the time we spend with our colleagues, aggravations are sure to arise.
Follow the links below for solid advice on how to deal with the full spectrum of coworkers and bosses.
Coworkers:
Annoying Coworkers: The stink. They make noise. They waste your time. They are ... your coworkers (some of them, at least). Here's how to deal with the annoying ones tactfully
Overly Competitive Coworkers: While a competitive spirit at work can be healthy, some people get possessed. Here's how to perform an exorcism on – or, at least, neutralize -- your overly competitive coworkers.
Poorly Performing Coworkers: Watching a colleague dodge his duties can be aggravating. But when it begins to have a direct effect on you, it's time to take action. Here's what you should do.
Workplace Bully: Sometimes those schoolyard bullies don't really change – they just get older. Here are some solid strategies for dealing with a bully at work.
Bosses:
Micromanaging Boss: Ah … the micromanager: the most reviled type of boss, according to a CareerBliss poll. If your boss is a micromanager, here are some ways to get sweet relief.
Absentee Boss: On the other end of the boss continuum, is the absentee boss. Here are some tips for getting clear guidance and expectations from your boss. Because if you don't know what you're supposed to be doing, you'll never be able to do your job well.
Demanding Boss: When it comes to bosses, demanding and bad are not synonymous. In fact, working for a demanding boss, as difficult as it may be, can be a great experience. Here's how to do it without going nuts.