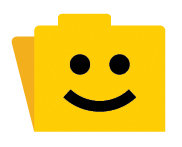 The cover letter and resume are often your entry point into a new job opportunity. So you need to make the most of these personal marketing materials. We've talked to a bunch of career experts about cover letters and resumes. Follow the links below for helpful tips.
Resume Quick Tips: Every Tuesday we share a brand new resume tip to help you in your job search! Here's our handy dandy archive of resume tips from Tuesday's past. Enjoy!
Long Live the Cover Letter: Plenty of people will tell you the cover letter is dead. We disagree. A cover letter is a great opportunity to introduce yourself, build rapport and connect your skills and experience with the job you want.
Resume Tips for Young Professionals: Ready to score that first (or second) professional job? Get off to a strong start with a stellar resume.
Keep Your Resume Simple: Employers don't spend much time perusing resumes – by some estimates you get about 30 seconds to make an impression. When time is short, simplicity is key.
Keywords and Your Resume: Keywords are the guideposts of resumes – especially when recruiters and employers are searching on Internet job boards. Use keywords skillfully to get your resume in front of the right pair of eyes.
Resume Tips for Recent College Grads: Ask any soon-to-be college or university graduate about the biggest challenge they face and you'll probably hear this: How do I get employment experience if I can't get a job because I don't have experience?
Resume Experts on Twitter: Twitter is brimming with resources to help you write a knock-'em-dead resume — you just have to know where to look.
Create an ATS-Friendly Resume: Writing for our partner site, CyberCoders, tech expert Jacqueline Zenn shares tips for optimizing your resume for an applicant tracking system.
5 Tips for Writing Your First Resume: Writing your first professional resume can be stressful. After all, this document has a lot to do with how long it will take you to find a job. Fortunately, there is help!