CareerBliss has salary info, hundreds of thousands of company reviews and millions of jobs!
---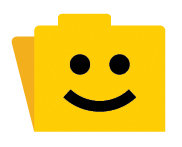 The performance evaluation.
It's one of those mile markers of the work year – like open enrollment or Girl Scout cookie time.
Anticipation of an upcoming evaluation can be stress-inducing. It can be difficult to sit there as your work record is picked apart. But a performance review also can be a great opportunity to strengthen your position and shape your role within a company.
Here's a roundup of our best advice articles on performance reviews.
Prepare for a review:  Take control of your next performance review by being prepared – here are fine tips to get you there.
Self-evaluation: Evaluating your own performance at work can be difficult – here are 4 tips for talking yourself up and setting the tone for your performance review.
Keep a job journal: Keeping an ongoing log of what you're doing at work pays off when it comes time to prepare for a performance evaluation.
Peer reviews: Take advantage of the feedback you get from peer reviews to take your career to the next level.
Rebound after a bad evaluation: Words can hurt – especially when they are critical of your job performance. But you can rebound! Here are 5 tips.