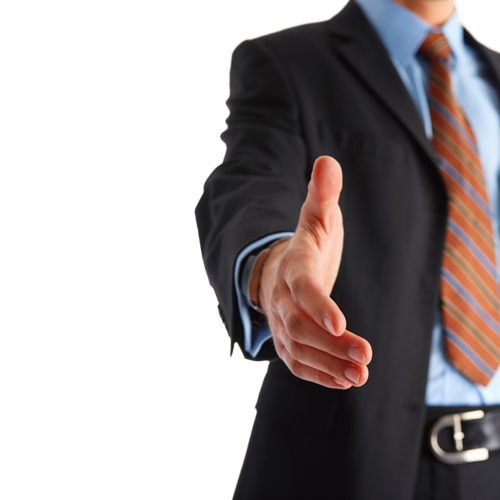 It's official: Loan Officer is the 3rd Happiest Job in America.
The job of Loan Officer recently came third in the CareerBliss 
list of the Top 10 Happiest Careers in America.
This rating was based on data from over 25,000 independent company reviews submitted by our users to CareerBliss between 2009-2015. Our reviewers rated their job satisfaction on a scale of 1-5 in the following categories: Management, Peers, Support, Rewards, Growth potential and Company Culture.
Based on the results of these ratings, the following are the top 5 happiest jobs in America:
1. School Principal
2. Executive Chef
3. Loan Officer
4. Automation Engineer
5. Research Assistant
Loan Officer Salaries: How Much Do Loan Officers Make?
According to salary data submitted to CareerBliss by our users, Loan Officers earn $46,000 annually on average, or $22 per hour, which is 28% less than the national average for all working Americans. Our data indicates that the best paid Loan Officers work for First Meridian Mortgage at $128,000 annually while the lowest paid Loan Officers work for Security Vault Works earning approximately $18,000 each year.
CareerBliss Survey: Loan Officers Speak Out
In our job survey, we asked Loan Officers nationwide what they liked most about their job, and whether they had any tips for passing a job interview as a Loan Officer.
Here are some of their responses...
Q: "What Do You Like Most About Working as a Loan Officer?"
"It is a very fast-paced job with high expectations. Great opportunities." – Loan Officer, Quicken Loans.
"I liked everything about working there, it was a great experience. We had complete freedom to work our own hours and make what we wanted to make." – Loan Officer, Platinum Equity.
"It was a fun environment with a competitive vibe. If you have the ability you will enjoy it. Expect to work long hours." – Loan Officer, Sallie Mae.
"I enjoyed learning a life changing trade, and having the growth opportunities they had offered. The ability to affect people with the largest financial portion of their lives was fulfilling to say the least. Plus I was in the top 3 branches in the Nation!" – Senior Loan officer, Ameriquest.
"Fun atmosphere working here, and the company wants you to succeed! Lots of money to be made!" – Loan Officer, World Savings.
"The company was very generous with its employees and it provided unlimited potential for income. "The best place I have worked for which has offered me the most decent livelihood." – Loan Officer, Indymac Bank.
"Working with Windsor has allowed me to have independence, reliable and stability. Any time a suggestion was made the company took notice and applied to what was needed, which was great!" - Loan Officer at Winsor.
"I loved to work with people and help people. I did not like when people did not ask about the consequences of the interest and the loan. But I was always striving to tell people about their loan conditions and to ensure they fully understood their responsibility. That is why everyone in the office and customers liked me." – Loan Officer, Exclusive Mortgage, Inc.
"Fast paced - great people - hard work - but still had good times. – Loan Officer, GMAC Homecomings Financial.
"Overall I was very happy. There is nothing that I can think of that I did not like." - Senior Loan Officer, HSBC.
"I enjoy the great training Chase has provided me. The partners and lending team have been pleasant to work with." -  Mortgage Loan Officer, JPMorgan/ Chase.
Q: "Do You Have Any Tips for Others Interviewing as a Loan Officer?"
"Simply have a high degree of caring for the customer you want to help." – Loan Officer, Homefield Financial.
"As a loan officer, you must be comfortable with a 100% commission. If not, this might not be a fit for you." – Senior Loan Officer, HSBC.
"You must be confident and be positive to work in a fast-paced sales environment." – Mortgage Loan Officer, JPMorgan.
"Stay focused on helping clients and remember that they are more than just paper." - Account Executive, Beneficial Finance.
 Do you work as a Loan Officer? Review your employer on CareerBliss.com and let us know what being a Loan Officer is REALLY like. Begin here.   
---
Methodology
CareerBliss evaluates the key factors that affect an employee's work happiness including: your boss, the people you work with, the support and rewards you receive, the growth opportunities available, the company culture, and the way you handle your daily tasks. CareerBliss analyzed independent company reviews from January 2013 to 2015.