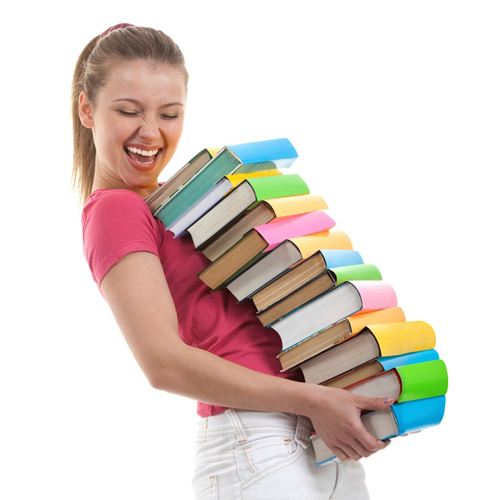 Do you remember your school principal?
If he or she was anything like mine, being told to "report to the principal's office" was the quickest way to make your heart sink straight to the bottom of your stomach like a lead balloon.
The school principal may get a bad rep in movies and TV over the years, portrayed as tough, stern and ready to dole out punishment for the slightest grievances. But could this stern outward appearance conceal a heart of gold?
According to our findings, there may be some truth in this.
It's Official: School Principal is the Happiest Job in America.
'School Principal' recently topped
our list of the Top 10 Happiest Careers in America.
This rating was based on data from over 25,000 independent company reviews submitted by our users to CareerBliss between 2013-2015. Our reviewers rated their job satisfaction on a scale of 1-5 in the following categories: Management, Peers, Support, Rewards, Growth potential and Company Culture.
Based on the results of these ratings, the following are the top 5 happiest jobs in America.
1. School Principal
2. Executive Chef
3. Loan Officer
4. Automation Engineer
5. Research Assistant
CareerBliss Survey: School Principals Speak Out
In our survey, we asked school principals and assistant principals what they liked most about their job, whether they had any tips for passing a job interview as a school principal, and if they had any suggestions for school management in general.
Here are some of their responses...
Q: "What Do You Like Most About Working at Your School?"
"It was so wonderful to work with the school. I loved the working environment, it is all about being like a family, it is great." - School Principal, Arizona Cultural Academy.
"I loved my position and the folks I worked with. The greatest experience of a lifetime. You are starting a beautiful journey - enjoy it. It goes by fast. " - School Principal, Chicago Public Schools.
"The school climate was positive. Teachers, students, custodial staff, cafeteria staff, and parents were very respectful and committed to their jobs. I enjoyed working with all faculty and staff." - Assistant Principal, DeKalb County Schools.
"The parent, staff and students in my building were wonderful and worked hard." - Elementary Principal, Webster Central School District.
"Love the students and staff! (I also love) the thought of teaching a student about life, and staff members about the LOVE of teaching! - Assistant Principal, Poughkeepsie City School District.
"I love the rigor and relevance of the curriculum. Student's academic levels are continuously increasing." - Assistant Principal, Houston Community College.
"The best thing about the job is working with the students, their families and the educators at the schools they attend." - School Principal, Sylvan Learning.
"Working with the students who truly needed a role model was fulfilling every day." - Assistant High School Principal, Cleveland Metropolitan School District.
"(I like) the students, parents, and caring workforce." - School Principal, Imagine Schools.
"Great place to work. Great opportunity for advancement, professional development." Elementary School Principal, Fort Wayne Community Schools.
"The students provided a foundation for creative channels of thinking and working. As an assistant principal in a middle school, the student activities provided a constant challenge to me professionally. It is an excellent environment to hone management and organizational skills." - Assistant Principal, Miami-Dade County Public Schools.
"Working with children and a wonderful staff, despite the challenges." - Associate Principal, Wilkinsburg Middle School.
Q: "Do you have any tips for others interviewing as a School Principal?"
"Do your homework on the district and become an expert in data and their core values." - School Principal, San Diego Unified School District.
"Know that your work affects hardworking, everyday families. - School Principal, Michigan City Area Schools.
Q:"What suggestions do you have for school management?"
"Community awareness must be emphasized beyond traditional events such as open house and graduation. Building a community of educational stakeholders is paramount to the success of the school district." - High School Principal, Cleveland Metropolitan School District.
"Trust the abilities of those they have put in administrative positions and believe in the abilities of their teachers." - Elementary Principal, Webster Central School District.
"Continue to let the Principals run their schools and believe that they know what is best for their students." - Principal, Nobel Learning Communities.
"Give more authority to school administrators to be more creative in running their schools."- School Principal, Chicago Public Schools.
"Allow middle-management to make changes and to have more of a voice in planning for positive changes." - Associate Principal, Wilkinsburg Middle School.
---
Methodology
CareerBliss evaluates the key factors that affect an employee's work happiness including: your boss, the people you work with, the support and rewards you receive, the growth opportunities available, the company culture, and the way you handle your daily tasks. CareerBliss analyzed independent company reviews from January 2013 to 2015.