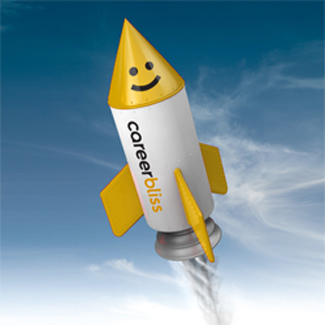 If you're preparing for relaunch after taking some time off from the workforce and managed to score an interview, things are looking pretty good. At this point, it's all about how you spin your story. Go into your interview and knock 'em dead with your transferable skills, energy and personality.
Of course, clearing the hurdle is no cup of tea.
"When business leaders look at someone who has taken an elongated period of time off, they are left to wonder why." says Charley Polachi, partner at Polachi Access Executive Search.
Here's the good news: We're going to give you all the juicy intel from the recruiters, managers and employers we spoke with about how to successfully leap back into your career after taking a break.
Follow these tips and you'll be ready to jet set and relaunch your career by acing your interview!
1. Come Prepared With Stories that Disarm an Interviewer's Fear
"Replace the sob stories with proactive examples of what you have accomplished in your prior experiences," says President of Lawternatives Cheryl Heisler. For instance:
If you were laid off: One way to prove your worth is to show them "proof of exceptional performance while being able to explain the reasoning for the downsize – be careful not to place blame," says Shalom Klein, Chairman & Publisher of Jewish B2B Networking.
To back it up, your LinkedIn profile should include glowing testimonials from management, coworkers or clients that let your skills shine, he says.
If you were fired: Again, avoid the whole blame game (it might be tempting to vent … don't do it!).
"Remain positive and describe any volunteer work or coursework you may have completed during your gap period and show that you continued to maintain your energy, drive and positive attitude," Klein says.
If you are changing direction: Rather than being defensive when asked about unusual jumps in your work history, "always agree with the interviewer and then offer your own version of the truth," says Roy Cohen, career coach and author, The Wall Street Professional's Survival Guide.
E.g.:
I can see why my 5 years of experience in customer service might seem unusual, but that experience gave me a high-level skills in interpersonal relationships, organization and communication. Here's how those skill are vital to this role...
And just like that, you can turn all those seemingly negatives into hardcore positives. Whether it's your lay-off or lack of skills in a previous position, talk about remedies, solutions and what you learned from your experience. Avoid bringing up failure.
2. Explain How Your Skills Are Current
Research your industry to its core. And update your skills as best as you can. The web offers a wealth of free educational resources to hone your skills, like Alison.com, CreativeLIVE or this list of 700 free online courses from top universities on Open Culture. Mention any relevant volunteer work or internships that you've done too!
3. Be Transparent About Your Past
"The real red flags go up when a candidate takes time off and won't disclose their reasoning," Polachi says. Transparency is the best way to build trust. Of course, you can shape your story in your favor.
"If during an interview a prospective employer notes a past mistake or seeks clarification on a career misstep, it is best to honestly communicate about the issue with humility and confidence," says Matthew Randall, executive director of the Center for Professional Excellence at York College of Pennsylvania. Keep it short and move on to the positives! (Re: No. 1 & 2).
4. This Won't Work Unless You Have Confidence in Yourself
Before you can convince your interviewer that you're the best fit, you have to believe it yourself. "Have confidence in your own experiences and don't apologize for what you haven't done," says Lora Poepping, who has been in staffing for over 20 years.
"If a hiring manager or recruiter thinks you lack an ability to confidently take on the work, you won't impress - even if you previously held that exact same role," Poepping says.