Welcome to the CareerBliss Career Changers Q&A series, where we talk to folks in the CareerBliss community who have made the leap into a brand new chapter of their career. This is the 2nd of a 3-part article series. 
---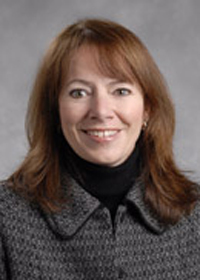 Catherine Mullen worked as an assistant district attorney for about a decade before she called it quits.
She made a drastic plunge into the financial services field—successfully landing a position as a financial advisor at Northwestern Mutual.
A surplus of lawyers these days has resulted in an extremely bleak outlook for lawyers. If you're reconsidering your career path, we hope Cullen's story might help you explore transforming from a Juris Doctor to a new certified financial planner.
After working for a decade in the district attorney's office, you were very established. What made you call it quits?
I found my life consumed with work. I was burned out. Also, looking at the negatives in society every day made me realize I needed a change.
In looking at the legal field overall, I knew I didn't want to be a defense attorney and I never saw myself in a law firm where I'd be required to bill hours. That wasn't for me. After having so much independence in running my cases I would not be able to work with a boss or in a very structured environment.
What kind of transferable skills did you emphasize when making the switch to financial planning?
Believe it or not, there is a lot of commonality between life as a criminal prosecutor and a financial representative. Both require a significant use of skills, such as:
Multi-tasking

Being inquisitive
Fact-finding
Communication
Being detail-oriented
Perhaps the most important attribute I carried over was the sense of helping people – getting them to open up, learn what makes them tick, what they want to accomplish, etc.
There's also the element of being your own boss. I was essentially my own boss at the district attorney's office – handling my own caseloads, doing independent research, fleshing out the details on my own. At Northwestern Mutual, financial representatives have the ability to work for themselves, build their own practice and arrange their own schedule, while making a positive impact on their clients' lives.
Was it hard getting an interview for a financial planner job since your background was mismatched?
An old friend from college who was a financial representative at Northwestern Mutual happened to call me one day. We started talking about the career – how he is essentially an entrepreneur, his own boss, controlling his day-to-day activity.
It was very appealing to me. I didn't have a hard time getting an interview, perhaps because my skills as a prosecutor carried over.
How did you research your starting salary as financial representative, seeing as you had little to no experience to base it on?
In learning about the financial representative career, I knew it was a commission-based field. Like other entrepreneur occupations, there is virtually unlimited earning potential. It's a career that each individual makes it their own. Hard work helps determine rewards.
Care to share any pieces of advice for the CareerBliss community who might be trying to start from zero into financial planning?
If you have the drive and self-motivation, and the ability to educate yourself and stay educated, the sky is really the limit. You have to have confidence in your ability and be passionate – both of which make it easier to find success in this industry.