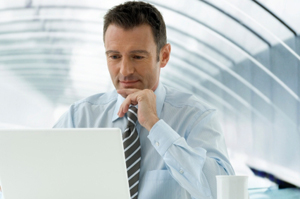 The world of finance has been in the news a great deal in the last couple of years. Some of the news has been negative, and some of it has been positive. One thing that has definitely caught the eye of most people in regard to the world of banking are the great salaries that people in this field can garner. So it should come as no surprise that many people are jumping into this exciting field by pursuing an online degree.
Average salaries higher than most other fields
It seems to make sense that people who work with money would have good salaries, so interestingly enough people in the field of banking do earn higher than average salaries compared to most other professional fields. In a recent salary survey of 51 fields, banking had the fifth highest average salary of $83,359 annually. Starting salaries in the field begin at $32,000. People in banking that had the highest salaries took home an astonishing $160,000.
Education: required
Of course, the majority of people in banking that made the highest salaries did not work their way to the top starting from a high school job. Banking has become a complex field encompassing a number of disciplines, including finance, technology, management, and more. Specialized training and education are required to reach the top in this field.
Most people who enter banking at a managerial level seek a bachelor's degree in finance, accounting, or business administration or management. Professional bankers must have excellent communication skills, because a large part of a banker's job (especially in the beginning) is dealing with clients.
A variety of jobs in banking
Within any bank, there are dozens of jobs available that have to do with dealing with other people's money. It is true that entry-level workers can perform some of these jobs; however, most of the jobs in a bank require specific training and education. Many banks have their own training programs for people who work in jobs that don't require a bachelor's degree, like tellers or loan processors.
However, people who gain the top management jobs in banking generally have four-year degrees and work their way up through the ranks. Many banks require their professional trainees to work in a variety of positions – or even spend some time in every department. This is to ensure that their employees, especially management employees, have a very good understanding of the inner workings of each job.
A recent graduate who wants to enter the field of banking can expect to work in a number of job categories before they reach a management position. Their first management position may be as an assistant manager of a particular department. This course of promotion may take between three and five years to attain.
Some of the jobs that an entry-level management trainee might be expected to complete are:
•
Teller
•
Loan processor
•
Account management
• Cash management
•
Loan document specialist
Hometown banks or national banks?
Of course, many people who work in banking can expect to live and work in the same geographic area for their entire career. However, people who want to reach the upper management jobs may need to be willing to relocate in order to promote. This is especially true today, with many banks merging and forming giant banking conglomerates that encompass hundreds of branches across the nation.
Of course, there are people who have no desire to relocate or to move in order to attain promotions or raises. They may be happier working in a smaller banking environment. A good example of that would be either a local bank or a local credit union. The most important thing is to find the right working environment for each individual.
Fiduciary responsibility
Bankers have a great responsibility to the people whose money they hold. Banking is a highly regulated industry, especially since the mortgage and housing crisis. Ramifications from those mistakes will likely be felt for decades to come, and more changes are being made to the industry.
That's why it's critical for professional bankers to have a good understanding of the rules and regulations that the government imposes on them. The likelihood that additional regulations will be forthcoming is fairly high, especially as citizens see how important these regulations are to their financial safety.
Many degree programs in business, accounting, and finance have required ethics and regulations classes that students must take in order to complete their degree. Bankers must have an intimate understanding of bank law in order to do the best job for the fiscal safety of their company and their clients. The more a banker knows, the better they can serve their clients and the public at large.