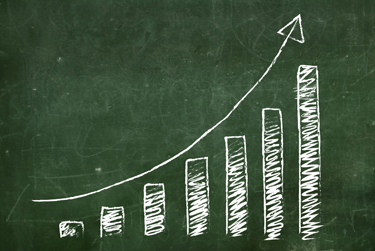 Few of us would say "No" if asked if we would like a raise.
And yet that question is rarely (if ever) asked of us. More often than not it is you as the employee who must sit, sweaty-palmed, in your boss's office while you try to recall that argument for a pay hike that seemed absolutely compelling at 3 a.m. but now seems faintly embarrassing, like asking for two pieces of cake in the school cafeteria when everyone can plainly see you are sitting alone.
It's nerve-wracking asking for a raise. But it's tougher still living paycheck to paycheck, aware that a car accident or illness could wipe out your meager savings and put your home and family at risk.
Here at CareerBliss we talked to company bosses to find out the best (and worst) ways to ask for a raise.
Timing is Everything
"It is best to ask for a raise shortly after you have demonstrated outstanding work," says Lynda Zugec, Managing Director of The Workforce Consultants. "It is particularly important to consider timing with respect to the manager, the company, and your performance. You are more likely to obtain your request for a raise if all three are in sync."
That means being sensitive to the ebb and flow of money and mood within your organization, rather than just storming into your manager's office at random and demanding higher pay. If you've just aced a project, your company's stocks are rising and your manager is smiling, then go ahead and ask.
Prove Your Worth First
Career expert Farnoosh Brock, the founder and president of ProlificLiving.com, wholeheartedly agrees with this philosophy. "The most effective way an employee asked me for a raise was after the project was completed," she told us. "She waited until after several senior managers had come to me to tell me what a great asset she is. Then she signed up for the next big ugly bear of a project that nobody wanted. A few months into that project, she had turned it around."
By going above and beyond for your company, you demonstrate to your boss that you are willing to put in more than your job's worth to achieve a result, a trait that is highly desirable in any company.
Says Brock of her star employee's next move, "(Next) she set up a time with me to say, "I'm so grateful for all the opportunities here. The one thing I'd like to discuss is my current compensation. I feel I've brought a lot of value to the team in the last year. What is your assessment?" And without any further questions, I adjusted her salary with a 10% raise. Prove your worth first. Ask for the raise professionally next."
Focus on Your Company's Needs, Not Your Own
"The emphasis should be on your value to your employer, not on your personal needs," say Miles Abernathy, owner of photo retouching and restoration company 399Retouch.com. "As a boss, my job is to increase the profitability of the company. If you can show me how your knowledge and skills, your attention to detail, your attendance record, your personality and your work habits are beneficial to the company, then you are justified in asking for a raise."
That doesn't mean you can't mention your personal reasons for asking for the raise. But these reasons should be a backup for your main argument, not the total sum of the argument.
If sensitive personal details such as medical reasons are disclosed, these should be revealed sparingly on a 'need to know' basis only – never in a way that could be construed as pressuring or emotional blackmail.
Despite this risk, a heart-to-heart conversation with the employee is still important, asserts Annkur P Agarwal, co-founder and CEO of PriceBaba.com, a location-based shopping search engine.  "The reasons given for a raise are many, ranging from family expenses to career progression. An honest conversation where I feel their need for a raise just as strongly are the best ones."
Don't Play the Sympathy Card or Act Entitled
The No. 1 biggest turn-off for bosses? A sense of entitlement.
Says Brock, "The worst way anyone has asked for a raise was when one of my employees barged into my office, going on about how long he has been at the company, how many years he's "served" and how he "deserves" a raise. In fact, he went on, he was "overdue" for a raise and is very upset. He wanted to know, in his words, "what can you do about that?"
By effectively demanding a raise for XYZ reasons, you are elevating yourself above your station, as well as undermining your boss's authority by second-guessing their reasons for holding you at your current pay level.
Come Prepared With a Battle Plan – and See it Through
If you are genuinely motivated to seek that raise, make an action plan and follow through, suggests Andrew Schrage, founder of Money Crashers Personal Finance.
"I once hired an editor, and on the first day she presented me with a set of goals that she wanted to achieve within her first 30, 60 and 90 days," says Schrage. "Sure enough, by the end of the 90 days, she had reached each and every one of her goals. Then she asked for a raise. Although it wasn't company policy to issue a pay raise in such a short period of time (especially for a new hire), she went over the goals she achieved and outlined the value she added to my business. I finally agreed."