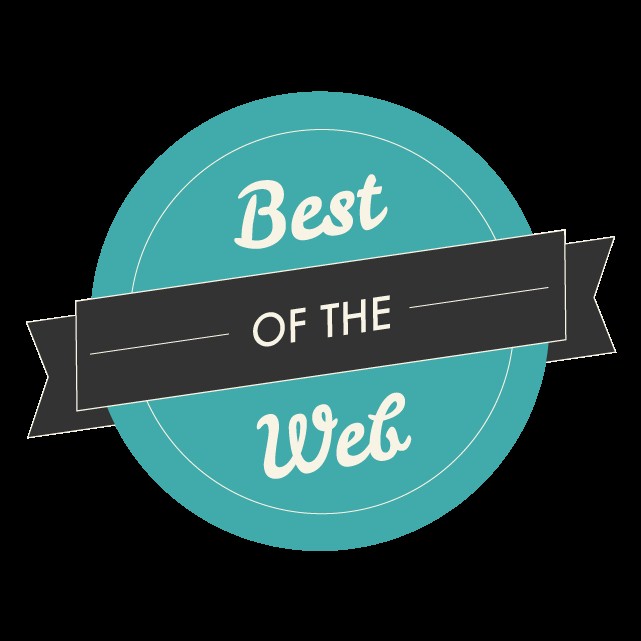 CareerBliss' Best of the Web offers you a weekly roundup designed to help boost your job search IQ! Every week, you'll find a great curation of the best, hottest insights found around the web to help you navigate the toughest terrains of job search, resumes, negotiation and career success. We handpick a few of the best, most interesting pieces of advice published for your weekend reading pleasures.
Check back every Friday--same time, same place.
---
Are you an hourly-paid worker looking to switch companies for 2015? You might want to look into joining one of the below companies.
Due to increased pressure by unions and the government, the following large companies are making positive changes to their policies to benefit hourly (non-exempt) workers, including increased wages and more benefits.
This move was sparked by President Barack Obama, who signed an executive order in 2014 to increase the minimum wage for contract workers to $10.10/hr starting in 2015, and urged employers across the nation to increase wages for their own contractors.
This Friday, CareerBliss salutes the companies who are dedicated to improving their hourly worker's lives. Read on for the latest updates.
This is a big one. Over 50,000 associates (both full and part-time) at Walmart's US stores and Sam's Clubs will receive a pay raise in the first half of this year. By the end of May 2015, all Wal-Mart hourly employees should receive $9/hr, and by next Feb, all hourly employees will have their wages raised to $10/hr.
In a statement, Wal-mart CEO Doug McMillon said:
"Today, we're announcing a package of changes in Walmart U.S. that will kick off a new approach to our jobs. These changes will give our US associates the opportunity to earn higher pay and advance in their careers. Sam's Club is also making some important changes today, specifically to starting wages. Around the world, we operate with the same set of beliefs, and we'll continue to share what we learn across countries. Every associate matters."
Read McMillon's full letter to his employees here.
This year, McDonalds plans to raise pay by 10% and provide new benefits such as paid vacation time for workers at it's US restaurants. Minimum wage workers are currently paid $9.02/hr. On July 1st 2015, pay will be increased to $9.90, rising to an estimated $10+/hr by December 2016. This change will benefit around 90,000 workers at the 1,500 restaurant sites the fast food giant owns in the US.
Says McDonalds CEO Steve Easterbrook:
"What we need to underpin that is highly motivated teams in our restaurants. Motivated teams deliver better customer service and delivering better customer service in our restaurants is clearly going to be a vital part of our turnaround."
Apparel giant Gap, Inc has also jumped onto the bandwagon to raise minimum wage, shooting for hourly employees to be increased to $10/hr by June 2015. This will positively impact the lives of approx. 65,000 workers.
"To us, this is not a political issue," said Gap Chairman and CEO Glenn Murphy. "Our decision to invest in frontline employees will directly support our business, and is one that we expect to deliver a return many times over."
Already ahead of the game is the world's largest furniture retailer, IKEA. Founded in Sweden in 1943, the self-assembly giant has already moved 50% of it's retail workers to a new minimum wage level of $10.76/hr - a $1.59 pay increase, which is $3.51 above the current 2015 federal minimum wage.
On top of this early adoption of an increased minimum wage, Ikea introduced a loyalty program called TACK!, which contributes to a new retirement fund, as well as bumping up employer-matched contributions to its 401k plan. Ikea also recently launched a new One IKEA Bonus program, which all employees are eligible to take part in.
"At IKEA, we are guided by our mission to create a better everyday life for the many people, a vision that includes our co-workers, customers and the communities impacted by our business," said Rob Olson, IKEA US Acting President and CFO. "The transition to the new minimum hourly wage structure is not only the right thing to do, it makes good business sense."
General Motors is doing exceptionally well right now, with a total earning of $6.6 billion pre-tax profit last year in North America.
As a 'thank you' to it's employees, union workers will be eligible for a maximum of $9k in the form of a profit-sharing bonus. This bonus will be available to approx 48,000 hourly UAW workers who put in 1,850 hours over the course of 2014. This is a record payout for hourly workers toiling for any of the Detroit top 3 auto-firms, beating the $6,900 offered by Ford, and the $2,750 bonuses paid out by Fiat Chrysler.
Auto-companies tend to much prefer incentive-based pay, it seems, shirking the annual pay increase and instead offering profit-sharing and lump sum bonuses. This reinforces the notion that all workers have a personal stake in the company's success. "We win, you win," is the take-home message.
"It is about how we keep the companies competitive, and we are conscious of that," UAW President Dennis Williams said in a statement. "But general wage increases are important to our members, and it is important to us as a nation, to bring our standard of living up."