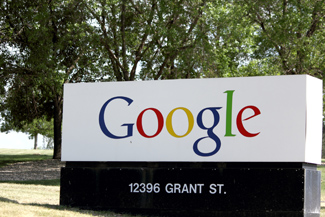 If an interviewer has ever gouged your brain with something along the lines of "How many French cut green beans would it take to fill the Titanic's boiler room 12 years after the ship sank?" you may have Google to blame.
That company is infamous for asking ridiculous questions during job interviews. Plenty of other companies followed suit. After all, such brainteasers ostensibly provide insight into how a candidate thinks.
That's what they do, right?
The real reason for the questions: "They serve primarily to make the interviewer feel smart," Google's Laszlo Bock recently told the New York Times.
And … "They don't predict anything."
Google (and plenty of other companies) now favors behavioral interviews, "… where you have a consistent rubric for how you assess people, rather than having each interviewer just make stuff up," said Bock, senior vice president of people operations.
So, maybe at your next interview you won't be called on to ponder what you would do if all nocturnal animals became diurnal, and vice versa, except for humans. And, even better, behavioral interviews revolve around a subject about which you should know a great deal: you.
Craft Career Stories for Your Behavioral Interview
Rather than esoteric hypotheticals, a behavioral interview consists of situational questions (So, tell us about a time you …). Given that, a good portion of your pre-interview prep should focus on you and your job experiences. Before a behavioral interview, then, you should craft several (true!) career stories.
[Read: 5 Career Stories You Need to Know for Your Next Job Interview]
Some key points to know:
What happened
What did you do
How did it turn out
Why did it turn out that way
What did you learn (if applicable)
What you would do differently (if applicable)
Don't necessarily give all the details in your initial telling of the story. Some of them won't be relevant to the question as it was posed, or they will come up through follow up questions from the interviewer (such as, what you learned or what you would do differently).
Also, avoid trying to tell your stories by rote. Instead, memorize your key points and build your stories around them. You will sound more natural. Finally, don't be shy about asking for a question to be clarified.
More from Bock on Hiring at Google
On GPA: "GPA's are worthless as a criteria for hiring, and test scores are worthless — no correlation at all except for brand-new college grads, where there's a slight correlation."
On College Grads at Google: "The proportion of people without any college education at Google has increased over time as well. So we have teams where you have 14 percent of the team made up of people who've never gone to college."
On Interviewing: "We looked at tens of thousands of interviews, and everyone who had done the interviews and what they scored the candidate, and how that person ultimately performed in their job. We found zero relationship. It's a complete random mess."
On Predicting Success: "We've done some interesting things to figure out how many job candidates we should be interviewing for each position, who are better interviewers than others and what kind of attributes tend to predict success at Google."
On Leadership: "We found that, for leaders, it's important that people know you are consistent and fair in how you think about making decisions and that there's an element of predictability. If a leader is consistent, people on their teams experience tremendous freedom, because then they know that within certain parameters"
On Hiring: "I don't think you'll ever replace human judgment and human inspiration and creativity because, at the end of the day, you need to be asking questions like, O.K., the system says this. Is this really what we want to do? Is that the right thing?"
Check out jobs at Google