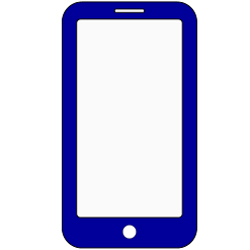 Searching for jobs is stressful. You're constantly putting yourself out there and facing potential rejection (or worse, silence), racing to make sure you reply to posts fast enough, and looking under every metaphorical rock you come upon hoping to discover that perfect position.
Luckily, the digital age has brought with it some bonuses for jobseekers that make the search just a little bit easier on you: job hunting apps. These pieces of software run the gamut, helping you to find what you're looking for, stay organized, expand your network, access information and documents you need, and make sure you're prepared when the time comes.
Here are some of the best apps out there to make your job hunt just a tiny bit more blissful.
LunchMeet: When all you do all day is sift through job postings and send out your resume, life can get pretty lonely. Not to mention the fact that it can be difficult to land a position if you don't have some kind of contact or "in" at the company. That's where LunchMeet comes in.
After you connect it to your LinkedIn account it looks for contacts in your industry who have said they are open to networking so that you can try to set up a lunch or grab coffee to talk about career opportunities. You can even specify a time and place and then have the program look for people willing to meet up nearby using geo-targeting.
LinkUp: At first glance, this free app for iPhone, iPad and Android just seems like yet another program that lets you search for jobs while you're out and about. The difference, however, is that unlike other apps, it doesn't just search a job board with postings that have been directly submitted. Instead, it looks for jobs on more than 22,000 individual company sites, sifting for the category you choose.
Career Igniter: There's no use finding that perfect job unless you have a resume ready, and one of the best ways to make that looks great in a flash is to use a free online resume builder like the one at Career Igniter. With their dropdown menus for each section and prompts to include information like employer information and start and end dates, you'll never forget to include any information. Even better, the system will automatically output your resume to several different templates, letting you see what it looks like and so you can choose your favorite.
BusyBee: If you're a freelancer like me, you know how important it is to continually be looking for new clients and jobs. BusyBee assists in this search by allowing professionals in education, construction, engineering, data entry and administration, design, writing, and more to look for work by category as well as location if you'd like to find jobs close to home. And even people without freelance experience may want to try the app to make extra money or build up their portfolio.
Jibber Jobber: Job searches can quickly become confusing, especially if you're the type of person that likes to apply to lots of places in the hopes that something will pan out somewhere. Jibber Jobber is a great way to stay organized so you don't mistake one company or contact for another and embarrass yourself with a costly mistake.
SparkHire: What if you're trying to find a new job to replace your current one? Chances are, you don't have a whole lot of time to take off for things like interviews, but with SparkHire you don't have to. The site is a job board where you can upload video resumes, as well as interview via recorded video. Employers create text questions for interviewees and they can record video answers and send them in. No more sneaking away for long "lunches" or calling in sick. Those with iPhones can also download the mobile app of the video interview software.
Interview Pro: But before you record those SparkHire videos, you may want to practice with Interview Pro. With more than 80 typical job interview questions, you'll be well-prepared for whatever might come your way. Even better, the program also offers explanations for the questions as well as suggested answers.
Google everything: No, that's not a new piece of Google software but it might as well be. With Google Drive, Docs, Calendar, Alerts, and more, you'll be ready for anything. You can save your resume on the cloud, share it with employers, collaborate with friends to update it, create reminders for interviews and such on Calendar, and set up Alerts for specific kinds of job postings.
Put the power of these apps in your hands and, who knows, your job search may even end up being something you enjoy.
This post was contributed by Josh Weiss-Roessler