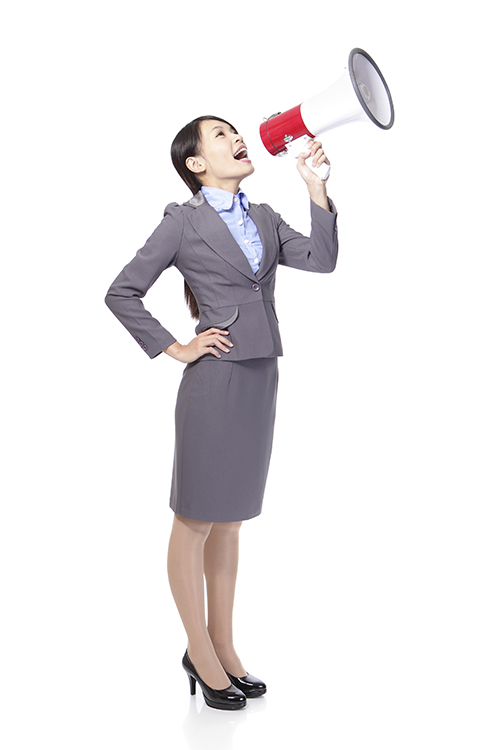 Excited about an upcoming new manager job opportunity? Whether you're new to the managerial world or need a refresher on how to convey your managerial skills, being aware of managerial candidate red flags will definitely put you ahead of the game.
We asked a handful of C-level executives about what makes a strong candidate specifically for a managerial position. There are seven key skills you should know that executive hiring managers look for when they're looking to hire a new manager for their team. Keep them in mind as you're writing your resume, cover letter and preparing for your interview.
Let's just get right down to it! Here are top seven red flags to avoid:
1. Trying to Do it All
It can be a curse to be a perfectionist. Hiring managers need to know that you can create a vision, convey it and inspire others to achieve their goals. "Instead, an executive is expected to get work done through others by providing a clear vision, motivating staff and selecting the right people to execute on his or her behalf," says Keith Wyche, consultant for Fortune 500 organizations, and author of Corner Office Rules.
Mary-Ann Owens, MBA, PhD would agree with Wyche and says it's critical to offer examples of when you got things done through others. It's definitely not an easy feat!
2. Managing Down
Rather than trying to micromanage your subordinates or team, it's critical to show how you manage up. By "managing up," we mean: "forge new relationships with your peers, your boss' peers, your external counterparts (e.g. vendors, suppliers. etc.), and in some cases, the media, board members, and government officials," Wyche says.
Demonstrate how your ability to manage up with those figures has helped in your business development.
3. Poor Presentation Skills
Managerial candidates need to be able to communicate results, ideas and solutions in meetings and presentations frequently. Practice your interview skills as much as you possibly can--it's a great sample of how you'll be in presentations if you get the job.
4. Worrying Too Much about Whether or Not People Like You
Managers often need to make the tough decisions. They need to offer negative feedback. Sometimes, they have to say the things no one wants to hear.
"Being well liked may translate into success at lower levels of the organizations, but sheer popularity is not enough to persuade and impact other executives," Wyche says. Credibility should triumph popularity in business.
Showing your interviewer or potential employer about a time when you've made a tough call can be very impressive.
5. Indecision
Answers need to be swift and confident. Be clear and certain about what it is that you want to do and how you plan to tackle the challenges you'll likely face. Answer open-ended questions definitively. Any hint of indecisiveness or inability to take a stand can be a huge red flag for executive hiring managers.
One way to be proactive about showcasing your decisiveness is to come prepared with ways you would handle issues. "They should have several examples ready to describe how they handle critical employee, customer, upper management, and vendor situations," says Joanne M. Deck, MBA, SPHR of Nurture You.
6. No Vision
Executives expect you to walk in with a vision. This, coupled with your past successes, is a great way demonstrate strong managerial skills.
"Find out what opportunities and challenges the company is facing overall and within the group you would manage. During the interview ask more about those challenges and opportunities and pitch what you would do to support the company's attainment of those opportunities and minimizing those challenges within your group," says Katie Donovan, founder of Equal Pay Negotiations.
Show them how you'd go above and beyond for the execs. "Come in with not only a fundamental understanding of the proposed role within the company but also an idea of how the positional role can be expanded upon," says Andrew Royce Bauer, CEO of Royce Leather.
7. Lackluster Resume Words
Execs look for intriguing resume action words that exemplify your achievements as a manager. Greg Vos, president of the national staffing firm Spectrum Staffing.
Services, suggests the following managerial power resume words:
Accomplished
Managed
Resolved
Achieved
Increased
Attained
Follow these words with significant, quantifiable achievements. "Be specific and use numbers to highlight your achievements," says  Tracey Russell, recruiter for Naviga Business Services. Also check out:  
Resume Tip: Essential Tips for Managerial Positions