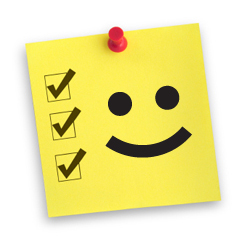 It's that time again — when we celebrate the arrival of the New Year with sparkling champagne and a well-intentioned list of resolutions. If you're considering a career change, now's the perfect moment to get a fresh start.
The secret to creating successful career change resolutions — we're really talking about career change goals — is to follow the Three A's: make them advantageous, achievable, and actionable.
To jumpstart your list-making, we've rounded up the smartest resolutions for 2013:
1. I Will Make a Change for the Right Reasons
Before you commit to a new direction, clearly identify your career change goals. Do you want a bigger paycheck? A chance to pursue your passion? A better fit for your life situation? Because changing fields is a major undertaking, figure out if you can reach your goals with a smaller shift — like a change in co-workers, boss, or company. However, if you're current career path is actively blocking you from achieving your goals, it's a strong signal you're ready to move on.
2. I Will Go Outside of My Comfort Zone
Diving into a new field is guaranteed to land you way outside your normal routine. While you can prepare for some of the changes (see Resolution 3), remember that if you're not pushing yourself, you're not growing. To set yourself up for success, adopt the mindset that change, uncertainty, and a little bit of chaos is a good thing.
3. I Will Do My Homework
To properly do your career change homework, you've got to track down accurate answers to questions like:
What salary can I really expect to have?
What education or training will I need to make me a competitive applicant?
Will this job actually mesh with my personal values and life situation?"
Research online — using government sites, career exploration tools, and salary calculators — or take your investigation off-line by connecting with people who work in the field. Either way, more information means more confidence in your choices and actions.
4. I Will Commit to Lifelong Learning
Continuing education — whether a short course or a whole new degree — is essential for many career changes. The good news? You won't be alone. Adult learners now make up about 44 percent of all higher education students.
However, committing to learning is more than enrolling in a class: it's about embracing a new mentality. Technology, job markets, and workplace demands are changing so fast, that you need to be constantly growing and adapting. Taking on this attitude of lifelong learning as a key to increasing your employability — now and next year.
5. I Will Budget for Some Ups and Downs
Proper financial preparation goes a long way toward a smooth and stress-free transition. Evaluate your budget to find extra spending to reroute or new income opportunities. This budgeting can help cover time off work, education expenses, and a potentially lower (initial) paycheck. As financial expert Kerry Hannon says, "debt is a dream killer" — so be sure you're on solid ground before making a big move.
6. I Will Be Positive
Career change doesn't happen overnight. It's the product of preparation, time, and effort — so keep your chin up through the rough waters at the beginning of planning a shift. Do what you need to do (like scheduling time for exercise, or planning weekly cocktail dates with friends) to help you blow off steam and stay motivated.
7. I Will Create Long-Term Goals
A short-term action plan is important — these are the steps you will take tomorrow and the next day to get where you want to be. But articulating your ultimate career goals is also essential. If you start losing momentum or direction, these big-picture ambitions will be the guiding North Star that keeps you on track.