Welcome to the CareerBliss Career Changers Q&A series, where we talk to folks in the CareerBliss community who have made the leap into a brand new chapter of their career.  This is the final article of our 3-part article series.
---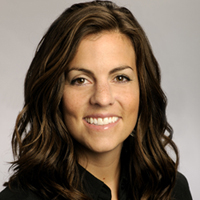 Mandy Armitage is a board-certified Sports Medicine and Rehabilitation physician and earned her MD from Indiana University.
After residency, fellowship training and over a year of clinical practice – Armitage decided to pursue her passion for writing and started her own freelance medical writing company, Armitage Medical.
Talk about transferable skills! We sat down with Armitage and picked her brain about how she made the drastic switch from full-time medical professional to freelance writer:
Switching from practicing medicine to medical writing is a bold, admirable move! Why did you do it?
There were many reasons that I wanted to leave clinical practice, but I still loved medicine. I also love writing. I discovered that I could combine medicine and writing and still make a living. My husband was also very supportive of my decision, which made a world of difference.
Did you have any writing experience before you started freelancing?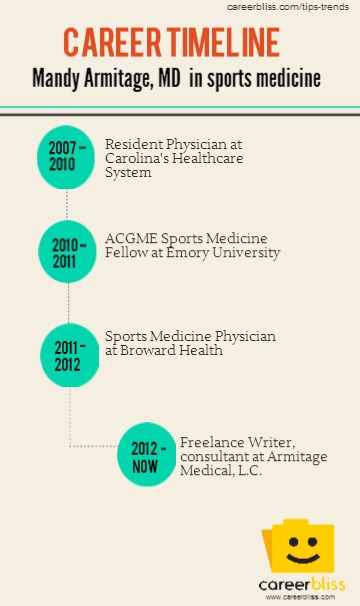 I had some writing experience throughout my training - book chapter, IRB proposal, etc. I also started a sports medicine blog while I was in practice. 
Looking back, what was the biggest hurdle you cleared?
Many people don't understand why I did what I did, and it can be frustrating feeling like I have to explain myself. But at the end of the day, the important thing to remember is this: You have to do what is right for you, not everybody else. People are always going to judge, so you may as well be happy while they do it.
That sounds great! But what about the logistics? Things like taxes and health insurance can get complicated for freelancers, right?
I'm still figuring out the ins and outs of freelance work, but it helps to get advice from the veterans. For example, joining LISTSERVs and reaching out to people that have been in the business for a while are both good ways of getting information on these topics.
The health insurance issue is different for everyone, depending on type of coverage wanted or needed. It can be expensive, so freelancers should be prepared for that. Getting new clients is tedious work, and it takes time to get going. It's important to be persistent and stay focused.
Can you tell us how you manage your freelance schedule?
I've never been one to procrastinate. I usually make "to do" lists to help keep me on track, though. Sometimes projects have quick turnaround times, so I have to be prepared to rearrange my schedule at a moment's notice. The beauty of freelance work is that you can work whenever you want - 8 to 5, early morning, late at night, etc.
Any last minute words of freelancing wisdom you'd like to impart on the CareerBliss Community?
If you're thinking about making the switch, it may help to reach out to someone who has made a similar transition. Doing that and having a support system really helped me. I think every situation is different, so be sure to look at your priorities (income vs. flexibility, for example) and consider pros and cons. Good luck!