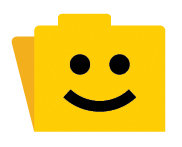 In today's wavering job market, landing a job is no easy feat. Every bit of help counts. And that's why CareerBliss is here: to help. We offer a variety of free tools that give job seekers information and insight to help them find a job (a job that makes them happy, we hope).
Here's a roundup of six CareerBliss offerings that you can leverage during your job search:
1. Job Postings
CareerBliss has more than 3 million job postings for all types of industries and positions. Search by job type, salary range or location. Whether you're looking for an entry-level job or an executive position, you can find it on the CareerBliss job board. You can even register to get job alerts directed right to your inbox and be the first to know of open positions that are of interest to you.
2. BlissFinder
We put together a team of experts on workplace happiness, led by Dr. Brad Brummel, to help formulate an assessment that targets the top factors that most directly influence one's happiness at work (hint: It's not always money). To narrow down your job search, take a few minutes to figure out which aspects of your career are most important to your happiness?
We have more than 7.3 million salaries in our ever-growing database. Take the opportunity to compare and contrast salaries and research what you could be making – and should be making — at various companies, positions and geographical areas.
Browse our career advice articles for tips on crafting the perfect resume, finding the right office culture, using social media in your job search and much more. Our experts and writers provide solid advice aimed at giving you a leg up in your job hunt.