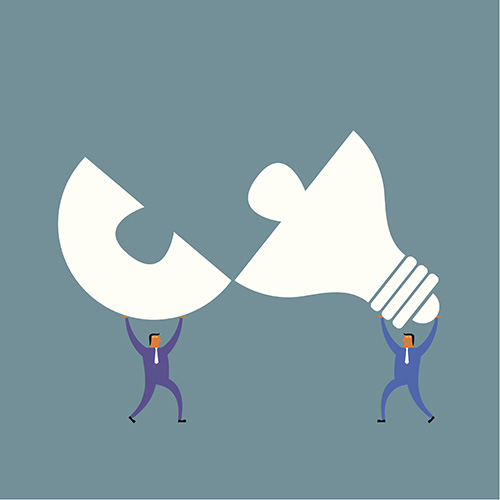 When Brian Ballan set out to secure an internship at foursquare, a thriving tech app with over 20 million registered users, he knew he had to do something impressive to stand out.
Rather than just sending a resume, Ballan also sent along some great ideas for foursquare's business.
"Brian did a great job getting on my radar before he even started at foursquare by writing a great blog post about merchants and his thoughts on our space," according to one LinkedIn recommendation written for Ballan by his former employer at foursquare.
Startups snatch up candidates like Ballan, who go above-and-beyond to prove they'd be a strong asset.
To find out exactly what it takes to get a startup's attention, we spoke with Ballan (who is now the founder of culinary startup A&B American Style), and several others in the startup scene about how to convince them to hire you.
This insider info is golden for anyone who wants to work at a startup!
1. Propose a Tailored Project for Your Target Startup
Take a cue from Ballan – proposing a project is pivotal when applying to a startup.
"Onboarding new employees is hard and takes a lot of time," Ballan says. This is true for any company—but startups are particularly limited on time and resources. "A candidate that proves interest has already added some value before hiring," Ballan says. "It also shows that the candidate will be able to get up to speed quickly."
Before you can offer an awesome, fresh idea…you have to read everything about the company. There's simply no getting around it! "Find something they are working on or something you think they should be working on. Then, think hard about it and make a list of five to 10 things they should do immediately that they probably don't have time to do with their small team," Ballan says.
Submit your ideas linking to your personal blog post, like Ballan, or
propose your idea right in your cover letter.
2. Prove You're a Self-Starter
Ben Diamond, VP of Information Technology Division at Windsor Resources, says startups ask him to find candidates who "go home, and then start playing with technology on their own time because they want people who have initiated their own projects, products and solutions."
Startups are passionate about their industry – prove you are too by starting a project on your own time! Make sure you highlight these projects or technologies that you're working on in your free time, he says.
Hone skills that your favorite startup needs. Since startups have very limited resources, having a strong skillset is a major priority. "In other words, a talented candidate may be passed over in favor of an individual with a specifically desired skill," says Phil Danne, hardware integration lead for Livio, a tech startup that was recently acquired by Ford Motor Co.
3. Use Your Personality as an Asset
A good personality and cultural fit can sway the vote in your favor. "Even more so than at larger more established, one bad apple in a small group of people can throw off everything," says Sultan Meghji, CEO of Reformation Medicine, which offers mobile and big data solutions for healthcare.
So, research the company's social media and blog, and pay attention to its website's copywriting style to get an idea of company culture.
4. Highlight When You Saw Through a Project to the End
Not only should you start a side, passion project (re: No. 2) but also draw attention to your completed achievements.
"There is value on being able to rely on somebody to take on a new project and see it to the end," says Shawn Tougas, cofounder of WealthPrep Inc, a startup that serves as an online resource of financial advice. "I would recommend having something tangible to show demonstrating you began something and saw it through to implementation."
5. How to Get into the Startup Circle
As with any job search, networking is the best possible way to get a startup to notice you.
"Network at angel investor Meetups and networking groups that are focused primarily on supporting entrepreneurship," says Roy Cohen, career coach and author of The Wall Street Professional's Survival Guide. "Spread the word that you are committed to pursuing a role at a startup and be clear on what sort of role you are seeking. Clarity is essential."
Similarly, try and track down business incubators that promote new initiatives—whether it's still in conception or ready to launch. "They are often attached to an academic institution and will have an administrative director to oversee operations," Cohen says, "that person is your point of contact."
3 Startup Networking Resources: