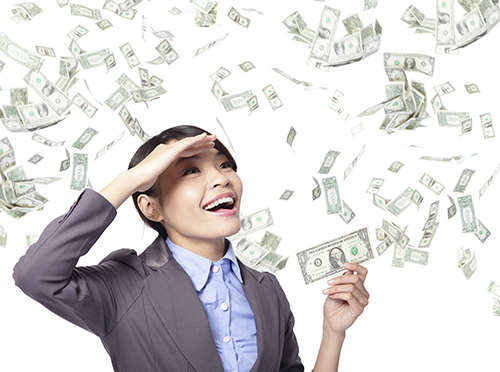 Lowball yourself during your salary negotiation? There are few faster ways to feel a huge pit in your stomach. Don't worry—there may be a way to bounce back to a happier salary.
Most Common Mistake in a Salary Negotiation: Naming Your Number First
By telling your recruiter (even a ballpark) salary number, you may have cost yourself thousands of dollars.
Let's say your asking price happens to be $60,000, and the hiring manager told the recruiter the budget is $70,000 for your role…you just saved that company $10,000. The recruiter probably got a hefty bonus.
It's hard to predict the number your future boss has in mind…so make sure you do everything in your power to have them tell you their budget range first to avoid lowballing yourself.
Remember that, as a competitive job candidate, you have no obligation to name your price first. Your goal, instead, is to get as much information as you possibly can about the potential compensation package. Then, counter it.
If you feel unhappy with how the negotiation went down, and have already signed your offer letter, consider this:
1. If You Negotiated and Lowballed Yourself, Wait About Six Months
Again, if you haven't signed anything, renegotiation is fair game. As long as you're not overreaching above market value, you can come back to the negotiation table and offer more evidence about why you should get paid more.
However, if you negotiated and got more benefits and money, but decided you could have asked for even more, don't.
"Wait at least six months before you go to bat again. This truly is the one time companies will ding you for negotiating," says Katie Donovan, salary negotiation consultant. "This is the style of negotiating that will get a job offer revoked. It's actually the only style of negotiating that I know of candidates losing job offers." Yikes!
It's likely better to cut your losses, preserve bridges and renegotiate in six months to make up for what you might have lost by stumbling on your initial negotiation. Learn from your mistakes (No. 3).
2. Highlight Any New Responsibilities or Value Added
Be more prepared about your value.
This time, "highlight added responsibilities, successes, and valuable experiences since you entered your contract," says Thomas Simeone, attorney in Washington D.C., who has negotiated several employment contracts. "Or, if there are upcoming changes that will require more work or responsibilities for you, highlight those."
Point to the market value for someone with your experience. This, coupled with all the great work you've been doing, is a strong case for revisiting your rewards.
"Employers are generally business people and the more value you provide, the more they will be willing to pay to keep you. Even if they legally do not have to pay you, they want to retain their best people and keep them happy," Simeone says.
3. This Time, Practice and Rehearse
Too many folks come to the negotiation table without having practiced what they're going to say.
"If you don't practice with a qualified friend or colleague, why would you expect to get good results in a real negotiation with a competent adversary?" says Ramit Sethi, author NYT bestseller I Will Teach You To Be Rich, in a recent blog post.
This video on Sethi's blog emphasizes the practicing aspect of salary negotiation preparation, and helps you get your head in the game! His book also offers exercises and role playing tactics to help you take the first baby steps.
Failing to rehearse exactly what you're going to say can lead to embarrassing digressions and miscommunications—a risk simply not worth taking!
Check out
3 Key Phrases to Get What You Want
4. Don't Forget to Mention That You Love this Opportunity
Remember to mention that you love what you're doing. Talking positively about the job can help you shape the conversation in your favor. It reinforces that you aren't just being difficult or greedy. You're actually the perfect candidate for this job who loves the opportunity and will go above and beyond to succeed.
On the other hand, if you're not really confident about the opportunity, there's little reason to appease your salary renegotiation.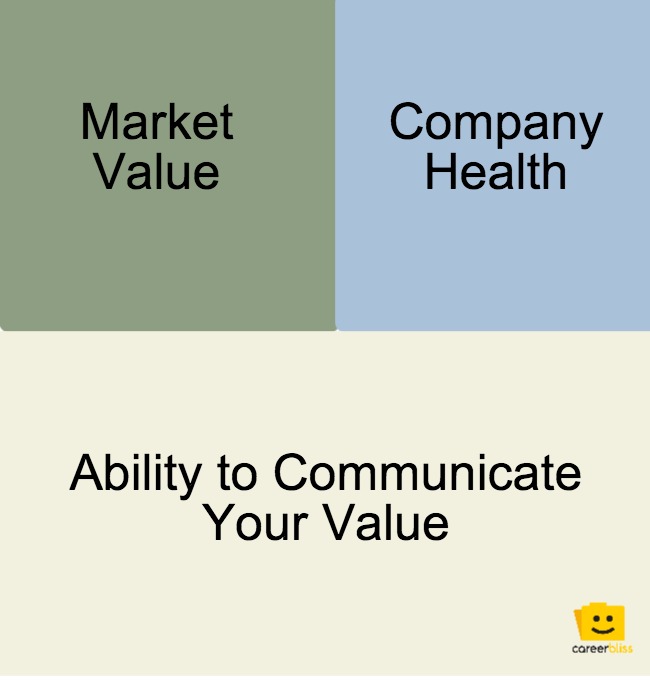 5. Remember, 'Negotiation is a Process'
If anyone (the recruiter or hiring manager) tries to pressure you to make a fast decision, hold off. Explain that you need time to think, and you need more information.
According to Donovan, there are three forces at play in a negotiation:
1. The market value of the job (editor's note: you can research your market value here).
2. The company's ability to pay (financial strength)
3. Your ability to communicate your contributions to the employer well.
"Were you prepared to discuss all three the last time you negotiated? If not, get prepared for the next time. Then go to your manager and start the conversation again," Donovan says.