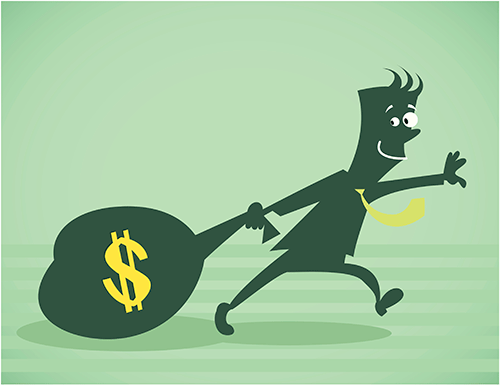 There's nothing like a smaller-than-expected salary offer by a prospective employer to make your shoulders slump and stomach sink as disappointment surges through your brain.
You know you're worth much more than the asking offer. So what do you do?
Don't fret. The offer is just a starting point of the negotiation game. It's time to get your head together and figure out a way to convince your new boss that you are worth shelling out more than the initial number.
More often than not, there is some wiggle room.
"People need to know their value and not deviate from their self-worth," says Matthew Feltner, Managing Partner and senior consultant at Strategic Sales Ltd. "Some employers want top-talent without pay, or they want to nickel & dime salaries to save on cash flow."
Check out these surefire tactics to make sure you get your worth:
1. Pause – Silence is Powerful!
The first thing you should say after hearing a low-ball salary offer is nothing. Just be silent.
Silence is actually very telling. Your lack of eagerness shows your employer that you're definitely not happy with the offer. The ball is in your court. Play the game wisely.
It's completely reasonable to ask for some time to think about it. After all, your salary is not a small potato matter!
2. Don't be a Downer, Mention Something Positive
At this point, your employer knows you're unhappy with the offer. Now is a good time to just throw out the fact that you are still very interested in the job. It will lighten things up and reiterate that you're a good fit for this job.
Say somehting along the lines of:
I appreciate the job offer and am excited about the opportunity to work with you, however I'm concerned about the lower than expected salary offer
, suggests Artie Lynnworth, author of
Tips for Resumes and Interviews, All in One Hour.
3. Put On Your Investigator Hat
After your very tactful, loaded silence, it's time for some clarification. Ask questions that will help you come up with a counter offer. Lynnworth suggests you start with:
How firm is the number?
Another good question:
How did they arrive to this particular number?
"Find out what the employer is thinking, and ask for clarification about the actual job duties if needed," says Steven Provenzano, CPRW/CEIP, president of Executive Career Services. Regardless of their answer, don't start getting argumentative and heated yet (or at all actually)!
Ask for at least a day to respond to the offer.
4. Buckle Down With Some Hefty Research
By researching the salaries for this type of position and comparing those numbers to your level of experience, you will be able to provide a thoughtful counteroffer.
"You should already have some idea what this and what comparable jobs are paying for someone with your level of experience," Provenzano says. Check: CareerBliss Salary for comparisons.
Now that you have your duties clarified and a good idea about how much you should be making, come up with a reasonable range.
5. Come Up with an Awesome Plan A & B
You need to prepare to "explain how your expertise will benefit the company. This will help you prove how the position is worth more than the employer's initial offer," says Heather Huhman, founder and president of Come Recommended.
Practice explaining how the duties, goals, your expertise and your market research add up to your counteroffer. The more details the merrier!
Prepare alternative game plans as well. For instance, if she can't budge on the pay, ask about other perks, insurance, company car, cell phone, advancement potential, vacation time, courses, etc.
Another idea is to ask them to revisit your salary after three to six months.
6. The Only Reason to Accept a Low-Ball Offer…
"Consider a much lower offer only if your current situation demands," Provenzano says. E.g. "Are you piling up debt? How long can you go without a new position?"
But, if you can, it's best to walk away from a staunch low-ball salary. If you can't come to a mutual decision that you're both happy with, this might be a poor fit overall. You'll be much more productive, ambitious and successful at your job if you're excited about your salary. Employers know this.