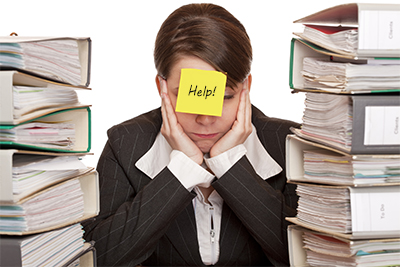 Although you don't have to be cutthroat to succeed, it's important to be smart about how much you give to your colleagues.
Don't get us wrong; being nice is our favorite way to succeed. But if you find yourself smiling and saying "no problem" every time a coworker asks you to take on some of his work, it's time to be more assertive.
The following five signs are a strong indicator that you might be leaning toward the dangerous side of the "nice" zone. If any of these ring true, don't worry, we offer five great tips to overcome this behavior at the end of the article:
1. You're Working Alone in the Office … Again
If "you're alone in the office during lunch or after 7 p.m., doing the work for others you volunteered to take on again and again," advice columnist April Masini says, you might be too nice at work.
2. Your Coworkers Offer Nothing in Return
"If you do multiple favors without the recipient offering you anything in return," you're way too nice for your own good, according to JC Cavanaugh, CEO and founder of Kick Start Modeling, who has experienced this feeling first-hand.
3. You're Someone Else's Quasi Shrink 
There's a reason shrinks charge an arm and a leg. You shouldn't devote too much of your time to someone else's personal problems ad nauseum. It's nice to be needed, but, hey, you've got problems too!
4. No One Says 'Thank You' Anymore
A simple "thank you" is the least your coworker can do in return. "If the words thank you haven't been heard, but you continue to help," chances are you're too nice for your own good,  says Cavanaugh. There should be some sort of appreciation! A smile? A surprise cupcake? Something?
5. You Feel Unconfident at Work
"Too nice could mean you lack self-confidence and assertiveness," says Holly Katko, author and founder of U-Connect. If you feel like you aren't worthy enough, it's easy to become a yes-man to compensate for your so-called shortcomings. So, what should you do?
How to Overcome the 'Too Nice' Strap
1. Remember: It's Business Not Personal at Work
When a colleague asks you to do something at work
, "
put aside your personal relationships and think about what can go wrong," says Art Markman, PhD, in a blog post for 
Harvard Business Review.
Pretend like a stranger is asking you to do something. If you have a concern with plan of action, raise it.
2. Be Proactive About Finding Flaws in Plans or Requests
Hear 'em out, but go out of your way to find the flaws in your coworkers' request.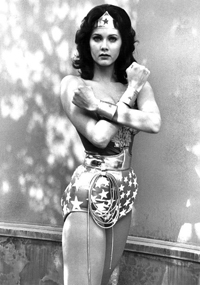 For instance, if a colleague asks if you can please finish up her load for the day, take a second to think about it. Then, you might say something like "I would love to help you out, but I'm on deadline for so and so." They might dislike you for this split moment, but they can't harbor a grudge against you because you're ultimately looking out for the bottom line.
3. Make Deals
"Before you say yes, offer to take something on in exchange for a favor you specifically name, that will help you out," Masini suggests. "Make sure you see both parts of the deal through -- your end, and the other person's. This is actually a great relationship tool that will serve you in your career and in your personal relationships." A win-win!
4. You Can Still Be Pleasant While Disagreeable
"There is a big difference between being disagreeable and being unpleasant," Markman says in the blog post. Saying no once in a while tactfully doesn't automatically make you an unpleasant human being. In turn, it makes you a stronger asset to the team! Ultimately, people will like you if you do your job really well. 
[Dos and Don'ts of Saying 'No' at Work]
5. Be Confident about Your Worth!
 If you're feeling inferior, focus on your strengths and fake it until you make it!It's time to channel your inner Wonder Woman (or favorite super hero!) and check out 3 Ways to Boost Your Confidence Right Before a Job Interview (these tips work at work too!).