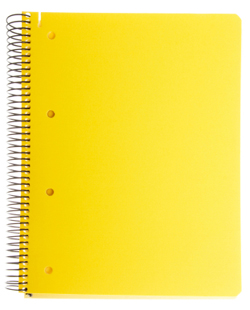 Dear Diary … Today so-and-so had reheated lutefisk for lunch again – gross. The whole office stunk. LOL. And then you-know-who spent the afternoon on his desk phone with his new girlfriend. Get a room! Oh well. At least America's Got Talent is on tonight …
That's not the kind of job journal we had in mind (though we do agree that reheated lutefisk is gross – that's just not workplace-appropriate food).
The kind of journal we suggest you keep is a log of your day-to-day activities at work, major happenings in the office and any work-related concerns you might have.
How sparse or detailed your journal is, the medium you use and how it is organized is up to you. There is just one guiding principal: be specific.
And, as promised, here are five reasons you should keep a job journal:
1. Stay Organized
There's a reason you make a grocery list: It organizes your trip to the supermarket. Without a list, you may find yourself wandering the aisles trying to remember if it was cumin or cinnamon you were supposed to pick up for your significant other.
In its most basic form, a job journal can be like a grocery list – a roundup of all things you need to accomplish during the workday. Having all your tasks laid out in front of you on a page – or Word doc – helps you focus, prioritize tasks, better manage time and generally be more productive, rather than wandering aimlessly through your workday (and when you finish a task, it just feels good to draw a line through it).
2. Performance Evaluations
Is your raise or promotion – or job security – tied to the results of an annual performance evaluation? A job journal can come in handy when preparing for performance reviews.
You do a lot of different things every day. It's easy to keep track of your basic job duties and big accomplishments – but what about all the stuff that pops up that isn't necessarily part of your job as it exists on paper but actually is, for all intents and purposes, part of your job?
Having a record of these things will allow you to be very specific when talking about your performance, letting your boss understand the full scope of what you do and how crucial you are to the organization.
3. Cover Yourself
Having a conflict with a colleague? A coworker's poor performance starting to hurt you? Miscommunications with the boss? The best way to protect yourself is to keep good records.
In the case of the coworker conflict, take notes on your interactions with the coworker in question. For the incompetent colleague: Document the missed deadlines, incomplete work, etc. and how it is affecting  overall performance. If you can't seem to get on the same page with your boss, ask for clarification when he gives an order and then write it all down. Bottom line: document (with dates) anything you think may end up putting your job at risk.
4. Fend Off Attacks
If it hasn't happened already, there may come a time when a boss or coworker attacks your performance at work. It could be that they have a personal problem with you, or maybe they're over competitive and don't mind stepping on people to get ahead. Whatever the reason, sometimes you have to defend yourself at work.
Often these attacks will be general – you've been dropping the ball lately; you're holding back the team; people have had to pick up your slack. If you've been keeping a record of your day-to-day work, you won't be left defending yourself against general allegations. In fact, you'll force the attacker to defend his claims, because you'll be able to demonstrate with specifics that you've been putting in full days and covering your responsibilities.
5. Collect Ideas
Good ideas can be fleeting. There are few things more irritating than remembering that you had a great idea for how to improve something at work, but not remembering exactly what that idea was. Use your job journal to jot down ideas as they cross your mind. Who knows, one of those fleeting ideas you capture just might catapult you to bigger and better things (or, at least, earn you the admiration of your boss and coworkers).
Ready to start keeping a job journal? You need a job first. CareerBliss has millions of jobs.