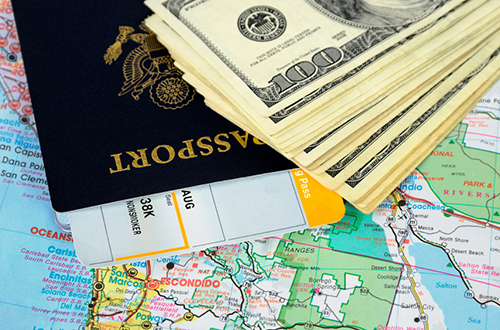 If wanderlust is fueling your 2014 New Years resolution to get a great new job, you've found your resource destination (seriously, bookmark this page!).
We spoke with several folks who have successfully worked abroad. They were eager to pass along practical advice to you.
No matter where you are in your career, working abroad adds so much value not only to your resume but also your personal growth. Working abroad will expand your skills in networking, intercultural communication, cultural knowledge, language and resourcefulness. Sustaining yourself in a brand new place is a fast way to boost your self-confidence as well!
Still, it can be challenging to find a job out of state --- how do you even begin trying to find a job abroad?
1. Do TONS of Research: Check Job Listings
Scour job listings for international opportunities!
Suzanne Garber, chief networking officer at International SOS and global nomad who's worked in 32 countries, generously shares her favorite expat sites:
"Post your resume with all of them and keep checking the boards as well as the offers--some offer sponsorship, some require you to be hired as a local. Read the small print before you sign with any organization," Garber says.
Here are a few more of our favorites, based on some solid research:
2 Teaching Gigs are Widely In-Demand
Garber tells us that teaching gigs are the easiest to obtain, comparatively. "Almost every country in the world salivates for native English speakers so being an English teacher is a hands-down way to work in another country," she says. In fact, one of her friends is in Brazil doing voice over work for movies, corporate videos and churches.
This could be a cool way to get your feet wet in your country of choice.
If you're serious about this:
Sign up for Teaching English as a Foreign Language (TEFL) courses
Start learning the foreign language at your country of choice
Start applying! Go Abroad offers a wide variety of teaching programs, job listings and volunteer work that you could look into.
3. Be Detail-Oriented about Local Regulations & Permits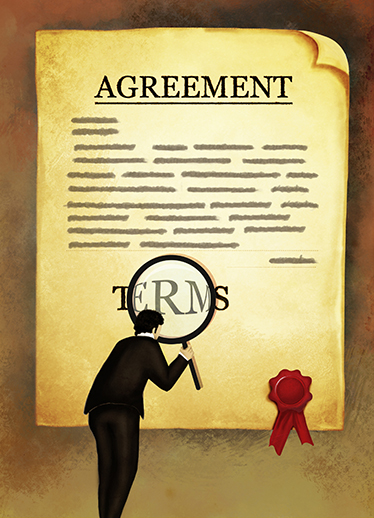 "Many countries will not permit foreigners to work in their country without a proper work visa, but there are still some ways to work in a country if you are not necessarily on a strong corporate ladder track," Garber says.
Since English-speaking teachers are so in-demand, it's often easiest to get around hefty paperwork. "Other jobs where work papers are not necessarily needed are in child rearing and waitressing," Garber says.
For all other jobs, make sure you are relentless about educating yourself on the country's foreign worker policies.
It'd be useful to "call the US Embassy or consulate in the country in which a person is considering working, and see if someone there can give some advice about possibly working in that country," says Scott I. Barer, employment attorney.
4. Check Resume Requirements
Some areas don't accept accept the traditional resume as you and I know it. Ceren Cubukcu, author of Make Your American Dream a Reality: How to Find a Job in the US, explains that many countries require a CV. "CV is a longer document compared to a resume. It can be up to four to five pages long," Cubukcu writes on Yahoo Small Business.
"Also, keep in mind that in some other countries, such as European countries, unlike the US they expect you to list your age, gender and marital status in your CV." It helps to network with folks who live in your country of choice.
5. Consider a University Degree Abroad
Holly Oberle, writer at Author College Abroad, got her masters (and nearly done with her PhD) in Germany.
"If you have a degree from a German university, you have the right to get a work permit immediately after graduation that is good for a year in order to find work in Germany," she says.
Of course, rules will vary by country. But this is a great option to consider looking into."Employers overseas generally want language skills and cultural competence, and getting your degree abroad can be immensely helpful in this regard," Oberle says. She's got interviews lined up next week!
6. Intern or Long-Term Volunteer
Volunteering proves you're serious and limits liability for companies. Granted, this is going to require a ton of savings. Similarly, interning is a perfect way to dive in and get started. You might struggle for a while, but the experience will help you get an offer soon enough.
For instance, "Internships in Israel are popular with recent college graduates because of the unique Israeli work culture. Israeli offices have a familial vibe and are not structured around a strict hierarchy, so interns are entrusted with real responsibility from day one," says Lara Robinson of Masa Israel Journey, who has seen several students get hired full-time after internships in Israel.
Bon Voyage to you and your fascinating adventures in 2014!