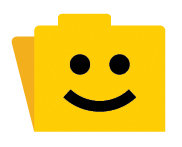 College is a great route for infinite possibilities, but it's not the only one. Just look at Ben Affleck, Rachel Ray, Christina Aguilera (never finished high school) and, of course, America's most famous college dropout: Bill Gates. Ironically, Harvard eventually gave him an honorary degree over 30 years after he dropped out.
Gates once said: "I failed in some subjects … but my friend passed in all. Now he is an engineer in Microsoft and I am the owner of Microsoft."
It just goes to show you that while college is a great path, it's entirely possible to accomplish great feats sans a degree – or at least make a living.
With that in mind, we checked our database of millions of employee-submitted salaries and found five jobs that, on average, pay more than $45,000 and don't require a bachelor's degree.
1. Construction Worker -- Average Salary: $58,339
Unlike a stuffy office job, construction jobs allow you to work with your hands in the fresh air. Whether it's street construction or residential, the fruits of your hard labor will exist for years to come.
Requirements: a high school diploma or GED, physical strength, on-the-job training.
2. Real Estate Broker -- Average Salary: $58,080
The real estate broker's job is to help make home-buying transition a little easier. Become an expert on local laws and regulations and then match your clients with their perfect dream home. And then --Boom! -- earn a commission.
Requirements: a high school diploma or GED, state administered real estate license, communication skills, knowledge of local geography.
3. Sales Representative/Executive -- Average Salary: $47,103
This is an incredibly broad title. Sales representative is a huge umbrella term for anyone that makes a commission from selling a product or service. It can apply to any industry. If you've got a knack for dealing with people, you might move up to executive positions, earning a ton in commission.
Requirements: communication skills, vocational certifications like Certified Sales Professional (depending on industry), goal-driven.
4. Paralegal -- Average Salary: 45,206
Legal transactions require a ton of manpower,  that's why lawyers often rely on paralegals to do some of the legwork. Paralegal is another word for legal assistants. They must be well-versed and trained in legal issues, and most paralegals work in law firms.
Requirements: training in paralegal studies, certificate programs, on-the-job-training, organizational skills.
5. Chef -- Average Salary: $45,340
These days, many consider cooking a competitive sport— there's an entire cable network encouraging professional cooking (Chopped, Cupcake Wars, etc.). Chefs who cook competitively are likely on the top of the chain. Some might start off as prep cooks (self-explanatory). Head chefs generally plan, coordinate, delegate in addition to cook.
Requirements: on-the-job training, formal training (culinary school) is a huge plus, being detail-oriented.