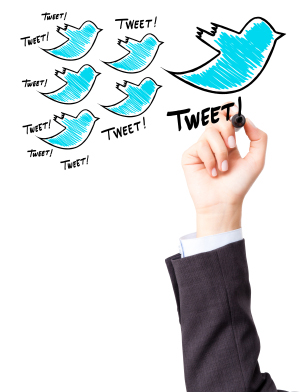 What is company culture? It's such an ambiguous term. Many experts in the career-o-sphere say that a company's culture is an amalgamation of its vision, behavior, lifestyle and values.
It's also one of the most crucial factors that make you happy, or unhappy, at work.
More and more employers are looking for folks who not only have exceptional skills, but also fit their company culture. That's why you should consider culture, along with compensation and other factors, when considering your next job.
If you want to become more versed on cultural trends in the workplace, then you must follow:
Zappos is famous for its culture. Well, that and pioneering the whole free shipping in online retail thing. Get a behind the scenes look at a strong, profitable culture by following this account.
Matt Monge, chief culture officer at Team Mazuma, a credit union company, is all about keeping business human. He shares interesting workplace culture topics, like a recent retweet: "Does your organization's core values accidentally suck?"
Meghan M. Biro is a globally recognized leader in talent strategy. She's an all-around workplace expert, but culture is something she focuses on in many of her Tweets. She also heads up @TalentCulture, which hosts a #TChat every Wednesday, 7-8 p.m. Eastern, on workplace culture and talent management.
Elizabeth Lupfer, senior HR technologist at Verizon, heads up this account that's all about our evolving workplace — centered on social media, remote access and an overall shift toward a more collaborative culture across the board. We love the fascinating stuff she shares, like "What's the difference between happiness and employee engagement?"
Graeme Codrington, international expert on the new world of work, is a great person to follow for futuristic workplace culture trends. For instance, he recently shared a Forbes post on "Three Reasons Performance Management will Change in 2013."