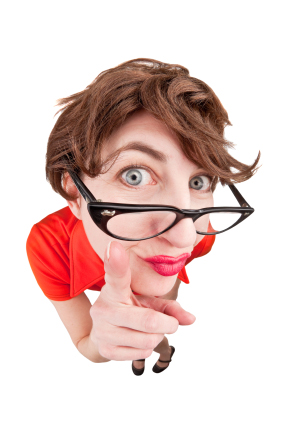 As the saying goes, actions speak louder than words. And when it comes to your resume, the act of being careless with grammar and spelling screams: I'M NOT REALLY SERIOUS ABOUT THIS JOB.
You have plenty of time to ensure that your resume truly represents your best professional self. Use that time!
For starters, quadruple – nay -- quintuple check that resume for grammar and spelling mistakes, or a prospective employer may be a bit confused when you boast that you are  "experienced in all faucets of Adobe CS6."
Hiring managers see grammar goofs like that all the time!
Laura Cruz, operations support specialist at Dogtopia, says she once encountered a resume with five grammar and spelling mistakes – from someone claiming to be a "strong proofreader."
A resume like that earns a one-way ticket to the "no" pile (aka the wastebasket).
To catalog the grammar problems most commonly seen on resumes, automated proofreading service Grammarly analyzed 50 randomly selected resumes. The results: The average job seeker makes 1.5 grammar mistakes on a resume.
Here are the mistakes that occurred most often:
1. Hyphen Use
Here's a classic hyphen test. Take the words you are thinking about hyphenating and omit one in your sentence. Would the sentence still make sense?  For instance, in the sentence "Looking for an entry-level role," neither the term "entry role" nor "level role" would make sense without each other. Therefore, entry-level is hyphenated.
2. Verb Tense
Lots of folks get confused on whether or not their verbs should be past or present tense. It's pretty simple: your work history should all be in past tense ( led vs. leads) and if you are employed, your current work description should be in the present tense. Check for consistency!
3. Formatting
Attention to detail is huge on this. Your resume should be clean, consistent and easy to read. "Make sure your fonts and bullets are the same throughout the resume," says Brad Hoover, CEO of Grammarly. If it's visually way too busy or inconsistent, employers will immediately feel put off.
4. Education Info
When it comes to your education info, be consistent with your titles. "Bachelors Degree in Economics" is not correct. It should be either: "bachelor's degree" or "Bachelor of Arts." There is no apostrophe in Bachelor of Arts or Master of Science.
"Avoid abbreviations such as B.A., M.A. and Ph.D," Hoover says, "They are most useful when you are listing several people and their degrees and need to conserve space."
Writing out the legitimate title will look cleaner. Also, there's no need to mention your high school diploma if you have a college degree!
5. Spelling Mistakes
The most commonly misspelled words in our research included were simple words such as "and," "planned" and "materials." In other words, probably "words that the job seeker likely knows how to spell, but finalized in the resume too quickly to proof," Hoover says.