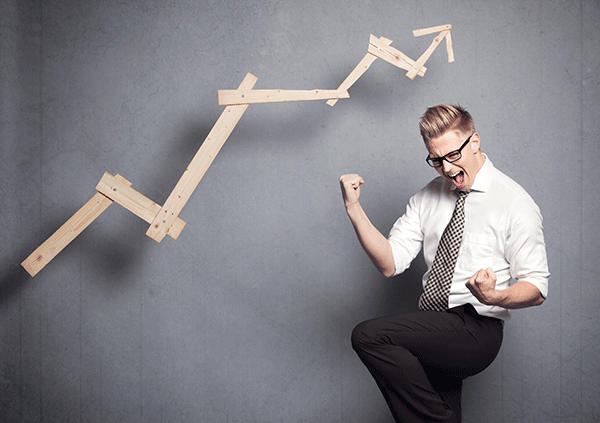 "Be the type of employee that your boss would hate to lose," says Crystal Brown-Tatum, CEO and president of Crystal Clear Communications.
Ah, a classic "easier said than done" situation.
If you want to get promoted – with real responsibilities, growth and advancement in the company – think about it from your boss' perspective.
What would your promotion mean for your department and company overall? It's up to you to squash any misgivings abut  risk or cost that your boss might have. Then, use your achievements to show him what he has to gain by promoting you!
To pinpoint the best possible ways to earn a promotion, we asked bosses at various companies to share unique stories that resulted in their promoting an employee. These methods are tried and true. Hey, if it worked for them, it can work for you!
1. Go Above and Beyond When Your Boss Can't
Brown-Tatums once promoted a young lady after an incident that involved a lot of traffic on her way to a very important corporate training event she was hosting for a Fortune 500 company. Yikes, frustration at its finest.
"To my pleasant surprise, when I arrived, she had everything set up and the check-in was going smoothly. She even had some ideas which made the check-in smoother than I would have done," Brown-Tatums says.
Needless to say, the employee's outside-of-the-box, stealthy maneuver landed her a raise and higher job title. Win-win!
2. Be Inquisitive about How Things Work
Without such serendipitous luck, however, it's hard to show your boss that you want to learn more and grow. In this case, take a lesson from Zaakirah Rossier, an intern who was recently promoted into a full-time position by Alex Genadnik, founder of Problemio.com, which creates business apps.
At first, "she was a very inquisitive user," he says. "So I gave her some real world tasks to do on her own so she could learn from real world tasks." Rossier showed him great results. "And then she became so good at it that she kept taking on more tasks and I had to promote her."
3. Wear Your Passion on Your Sleeve
"One of our employees came to us from a background in implementing software," says Rob Bernshteyn, CEO of Coupa.com. "He was so knowledgeable about the domain and so passionate about the market that we decided to move him directly into a pre-sales position."
After a few months, this superstar became a secret weapon in sales. Woo hoo!
If you want to be like this guy, always be passionate and engaged in your work. "Rather than waiting to be told or asked to complete tasks, use your critical thinking skills and actively stay engaged at work and help develop the business," Brown-Tatum suggests. The more valuable you become, the closer you are to higher ranks.
4. Become the Go-To Person for Something
Actually, Bernshteyn's secret weapon sales guy has an even better happy ending. For months, everyone in the sales team tapped him for help.
And "contrary to what many folks do, he didn't just continue as an individual contributor, nor did he push for a management job," Bernshteyn says.
Instead, "he began to be the go-to person for all his colleagues in pre-sales as well," he says.
So, when Bernshteyn had to choose a leader for the whole group … guess who he chose? You guessed right!
"His ability to do his individual contributor role well while simultaneously becoming the de-facto leader in his peer group got him a big promotion."
5. Do the Job You Really Want
This is the classic advice for folks vying for a promotion. Don't wait for it. Just go ahead and plunge into the role. Bernshteyn told us this is exactly what he did to earn a promotion during his time at Accenture. He was always looking for ways to take on the job he wanted to be promoted into.
"When the organization sees you in that role, they have essentially no risk in giving you the associated title," he says. Boom -- risk squashed!  Plus, if you've hit Nos. 1-5 out of the park, you should be a shoe-in for the next big promotion!