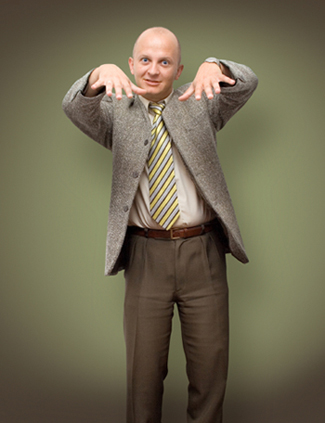 As you start thinking about all the wonderful, exciting things you plan to do in the year 2013, consider mastering a valuable, new skill to bolster up your resume to help you become much more competitive in this year's job market.
It's only a few days into the New Year and 2013 has already seen some rocky economic events, like the fiscal cliff flux and the aftermath of lackluster holiday sales.
This is all the more reason for job seekers to kick into high gear and work harder to become more competitive in this still uncertain job market.
We spoke with some hiring managers and experts about the skills that will be in high demand for the year 2013. Here are some of the most important skills you should start thinking about right now:
1. Mobile
"The most groundbreaking business trend of the last year has been the landslide shift toward mobile, especially through responsive web design," says Kurt Elster, creative director at Ethercycle.
Everything is moving mobile. Elster makes a great point: There are over one billion i0S and Android devices in the world right now, he says. The sheer number of phones makes a strong case for mobile-friendly web design as a hot skill for 2013.
Whether you learn more about mobile marketing, front-end design, or app sales, mobile development is only going to get bigger and more in-demand.
2. Social Media & Personal Branding
Social media is not going away. Mastering the personal brand through social media is an increasing demand for companies across the board — large and small.
In fact, companies are posting social media job openings on TweetMyJobs "at rates that nearly doubled from 2011 to 2012," says Yair Riemer, vice president of global marketing at TweetMyJobs. "The demand is increasing but the supply is increasing as well – which is good news for both seekers and employers heading into 2013."
Plus, Googling a serious job candidate is pretty much a ritual for most hiring managers. A clean online presence is pretty much a given. But, this year, create a strong personal brand for your career to show potential employers how serious you are in your field.
Create a Twitter account. Start a blog. Follow and share industry news on LinkedIn. The more professionally active you are online, the more great expertise Google will highlight upon a cursory Google search of your name.
3. Project Management  
Many experts we spoke with pointed to expertise in project management as a hot-commodity for 2013. Industries across the board are constantly improving and adapting to new technological advances. We need folks who can manage the transitions and keep everything updated.
For instance, "As the social marketing area explodes with opportunities, so will the need to manage these campaigns, track performance and manage consultants," says Samir Penkar, project management expert at Trissential management consulting firm. "Large projects will need skilled program managers to drive multiple teams toward the same vision."
Whether it's the Scrum or the Projects integrating Sustainable Methods (PRiSM) process, make some time to practice and perfect project management techniques this year.
Check out Project Management 101: Your Guide to Acing a Project to get started.
4. Writing
If there's one thing that Kelsey Meyer, president of Digital Talent Agents, would love to see more of in her pool of job candidates, it's basic writing skills.
Our 24-hour-news-cycle, instant updates and 140-characters-or-less attention span is slowly pushing this critical, fundamental skill to the back burner.
"We've interviewed dozens of qualified candidates with degrees in business and journalism and it's amazing how many people lack basic writing skills," Meyer says. Whether you work in finance or software engineer, your superb writing skills will shine in your cover letter and emails—setting you apart from the droves of candidates with poor grammar and spelling.
So, this year, make time to go back to the basics and practice your writing skills.
Which skills do you think will be the most in-demand in 2013? Tell us your predictions by commenting below!