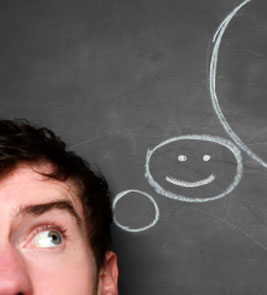 Are you considering a career path to take, or making a career change? The IT field offers some solid opportunities. IT is a relatively safe industry, with an unemployment rate significantly lower than the national rate. Better yet: IT is a growing sector – forecasts say global tech spending for 2013 will reach nearly $4 trillion – and there are many possible career directions within tech.
There's more! Consider the four P's:
There are many jobs in IT. In fact, the Bureau of Labor Statistics ranks IT No. 1 in potential job growth for the next ten years. Job security is huge even without a great income, but IT usually provides that too. The median pay for most IT jobs that require a college degree is over $70,000 per year. Even positions that do not require a college degree tend to pay more than $40,000 annually. Most positions only require a bachelor's degree although further education will pay dividends in the long run.
[Check Out: These Companies Pay Software Engineers the Most]
2. Passion
Technology is a common passion. If you love technology, IT is likely to be a perfect fit. It requires a great deal of time and devotion while you study, as well as when you solve problems in the workplace. If your heart is in it, you will not just tolerate your job, you will love it and feel fulfilled through your accomplishments.
3. Pervasiveness
IT is everywhere. Cross-discipline professionals are more common in IT than ever before. If you already have a field, you can add IT knowledge to your resume. Since virtually all industries need IT help, you can utilize your current network to find an IT job doing tasks for an industry that you already understand. You will be a more competitive job applicant than you might think because most new IT graduates have no education or experience outside of technology. In addition, you'll have the flexibility to move wherever you want. Whether you want to live in a rural village or a metropolis, someone nearby needs an IT guy or gal. Few industries allow you to move where your heart takes you, so this is huge.
[Check Out: Check Out Top Tech Salaries]
4. Purposefulness
Your IT education and experience serves an immediate purpose. Every skill you learn in your IT education will help qualify you for jobs, even before you finish your degree. IT is an easy field in which to get hands-on experience during school. This also helps you remember what you learn along the way. During and after your education, you can take on freelance work. Many people and businesses need small IT projects to be completed, and you can make part-time or supplementary income doing freelance tasks here and there.
For a great-paying and personally fulfilling career, IT is a great pick, especially for those switching from another field. In the IT world, the future really is in your hands.
[Check Out: 5 Entry-Level Tech Jobs that Pay Well]
---
Reyna Ramli is a writer for CareerBliss, an online community dedicated to helping people find happiness in the workplace. When Reyna is not writing, she scours fashion magazines and blogs to satisfy her crave of fashion tips and trends, or takes random pictures with her iPhone for her Instagram obsession. Follow Reyna on Twitter!