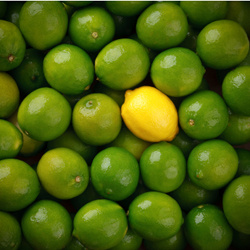 Your attitude, not skillset, is the top predictor of your success at a new job, according to Mark Murphy, author of Hiring for Attitude in an interview with Forbes
In his recent study, he looked at 20,000 new hires and found that almost all of the 46 percent of failed hires were let go because of poor attitude and mismatched culture. Only 11 percent were let go because of lack of skill.
Strange, right?
But it actually makes sense — Murphy makes the excellent point that employers can gauge your skills fairly easily. That's what tests, certifications, references and resumes are for. But it's much harder for them to make sure that a hire will fit into their company's culture nicely.
And it's all about your attitude. "Companies want attitudes that perfectly match their unique culture," Murphy told
Forbes.
The impact of a good cultural fit is felt day-to-day. For instance, the culture guides "relationships between coworkers and subordinates, level of professionalism, typical hours," says Brad Brummel, PhD in Industrial/Organizational Psychology from the University of Tulsa.
"Culture applies to everything but also isn't any one thing," he says.
Taking the time to choose a company that matches your attitude and shares your values can save you some serious heartache in short and long term.
Potential Employers will Often Weigh Cultural Fit over Skills
Say, for instance, you absolutely love and thrive in an environment with strict guidelines and direction. Your skills are likely to be hindered at a company like SpareFoot, where the culture encourages self-management and creating your own agenda.
"Smart employers are more concerned with fit than skill because they know they can train people to fill a role," says Roberta Matuson, founder of HR Solutions and author of Suddenly in Charge. "They can't, however, make a square peg fit into a round hole."
Instead, find your square hole! Take the time to read reviews, research the company and talk to employees before you apply. When you find a company that seems to align with your personality …
… You Feel More Like a Part of the Company
Popular bargain website Slickdeals, for instance, makes it a huge point to look for candidates that are likeminded with the company's philosophies.
One way Slickdeals weeds out mismatched candidates, is by giving "a strong preference to applicants who are already [Slickdeals'] community members because we want our new hires to be familiar with our community and culture," Slickdeals' CEO Bryant Quan says.
Similarly, since Slickdeals is a discount site and its mission is to help consumers save, Quan says they look for folks who, like them, are deal hunting fanatics. Ideally, Quan will continue to develop a family or team of passionate deal seekers!
To really get to know you, Quan says, "We take our candidates out to dinner to get a feel for their personality and candidness with our other employees." Not a bad gig! Plus, if you work in an environment that aligns your style and beliefs …
… Your Skills and Growth Opportunity will Improve
To maximize your skills, you need to be in an environment that you're comfortable in. Organization Science did a study, looking at hiring practices at an insurance firm, and found that poor cultural fit completely eliminated all the good that came from a job candidate's experience.
"Cultural fit is incredibly important on a candidate's abilities to use his skills," Nancy Rothbard, an associate professor of management at The Wharton School and co-author of the publication, told Fortune. "You have a positive effect through skills, but culture completely cancels that out."
So, if you end up leaping headfirst into a mismatched company culture, you might as well douse the bottom of your shoes with glue, because you're likely be stuck in that position! Seeking a complementary culture will help you grow as a professional, and …
… If you Don't, You'll Hate Your Job in the Long Run
It's tempting to bump the company culture to the back burner if you have an offer with a fat paycheck or killer benefits. Hey, we totally agree that salary and benefits are important—but if you truly want a happy job, overlooking the company culture is a big mistake!
"In the short term, many job seekers just 'need that job' and, therefore, take this aspect lightly," says Darrell W. Gurney, author of Never Apply for a Job Again. "However, it catches up with them soon when it's not a fit."
Just look at Greg Smith, an ex-Goldman Sachs' executive director—he talks about how he started disliking his job largely because of the company's culture in his recent New York Times op-ed "Why I Am Leaving Goldman Sachs."
Smith says that Goldman Sachs' culture used to about "teamwork, integrity, a spirit of humility, and always doing right by our clients and has, shifted overtime to, "become toxic and destructive" for him—no longer keeping the clients as the focal point. Since the company culture no longer aligned with his personal goals, his job satisfaction suffered.