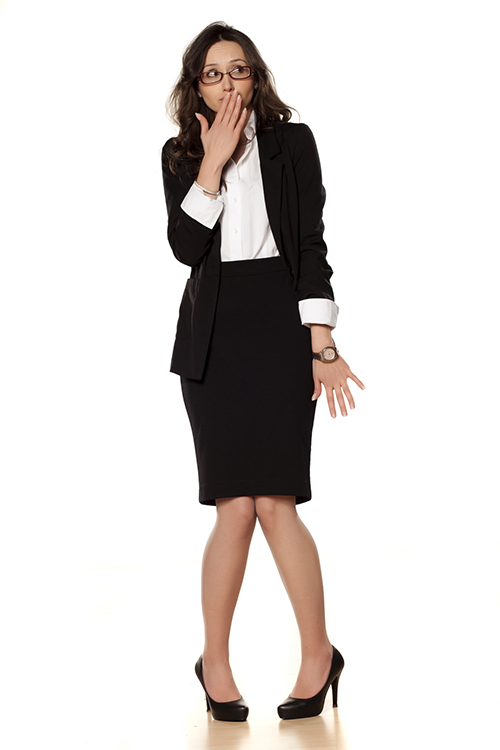 After all that applying, networking and interview prepping, you finally get the job offer!
Yippee, you're on top of the world … what could go wrong?
Well, a lot of things actually. If you're juggling job offers, applying to a million companies or negotiating your salary, it's best to tread lightly.
Remember, employers can rescind their verbal offer unless something is signed and documented. This is unfortunately more common than you might think. Unless you've actually signed the letter, nothing's for sure yet so you still have to tread lightly, make smart moves and keep bridges intact.
Reddit's job section includes real-life tales of regrettable mistakes that completely botch a perfectly great, verbal job offer. What a great way to learn from other folks' mistakes!
So, the next time you're faced with a job offer, here's what NOT to do to:
1. Don't Respond
"After three years at the same company, I felt the boredom of everyday job and decided to move on," says Redditor alpha128. So he was interviewing with a few companies.
The first interview went really well, but this redditor wasn't sure it was the best possible offer he could get.
"Due to my greediness and ignorance, I neither replied nor showed eagerness to join them and continued to seek out more offers."
The first offer was the best he got. Unfortunately, by the time he called, "the director wasn't happy because of my behavior (lack of interest shown and no reply) and stated the offer been expired."
"I am shocked and sad at the same time, I just screwed up the job offer and the path that I wanted to go."
Lesson learned: always respond! If you're not sure what to say, check out this post on how to juggle multiple job offers.
2. Mix Up Company Names
This blunder can happen anytime during your job hunt, especially if you've been applying like crazy for months.
In this Redditor's case, it happened during the interview. Here's his story:
"Let's just say there are two companies: Company A and Company AB. Both have branches in the specific engineering discipline I'm interested in and they also have similar names (hence, A and AB). I applied to A and got an in-person interview, but thought it was for company AB (I applied to both companies, looked up the correct job description from A's website but registered in my head that it was for AB).
When asked to describe the company, I say AB and my interviewee corrects me that A and AB are two different companies."
Ouch! The best advice for this is to recover by showing a genuine interest in the correct company. Don't draw too much attention to the mistake!
3. Be Impatient and Indecisive
"So they made me an offer on Thursday. It was a verbal offer on phone. The offer was close to what I put in as my salary requirements, so I was happy. No big deal. But I figured I should negotiate, so I asked for about seven percent more in base salary. The manager said he was going to talk to HR and call me back later the same day."
This Redditor did not hear back at all. Naturally, he followed up by email and voicemail and still heard zilch. Here's where the story gets worse:
"Then on Friday evening, I sent a small email thanking him for the offer and stating that I will be more than happy to accept his original offer and that salary was not a deal breaker for me." Still no response.
Here's the thing: Negotiations take a while. Wait at least a few business days to follow-up. But retracting previous statements makes you seem very flighty. The ball is in your manager's court. Wait to hear what he has to say before you renegotiate the package.
Make sure you read 6 Steps to Handling a Low-Ball Salary Offer (see No.1!).